Interior design Arno Puukko, Gullstén-Inkinen Design & Architecture. Furniture selected in co-operation with Heli Romppainen, Martela
Helsinki, Finland, 2016
In May 2016, a new kind of working environment was opened in Helsinki for companies and professionals. UMA offers workstations, meeting rooms and a wellness room in the heart of the city. UMA Esplanadi is located on the third floor of the Academic Bookstore in a building designed by Alvar Aalto.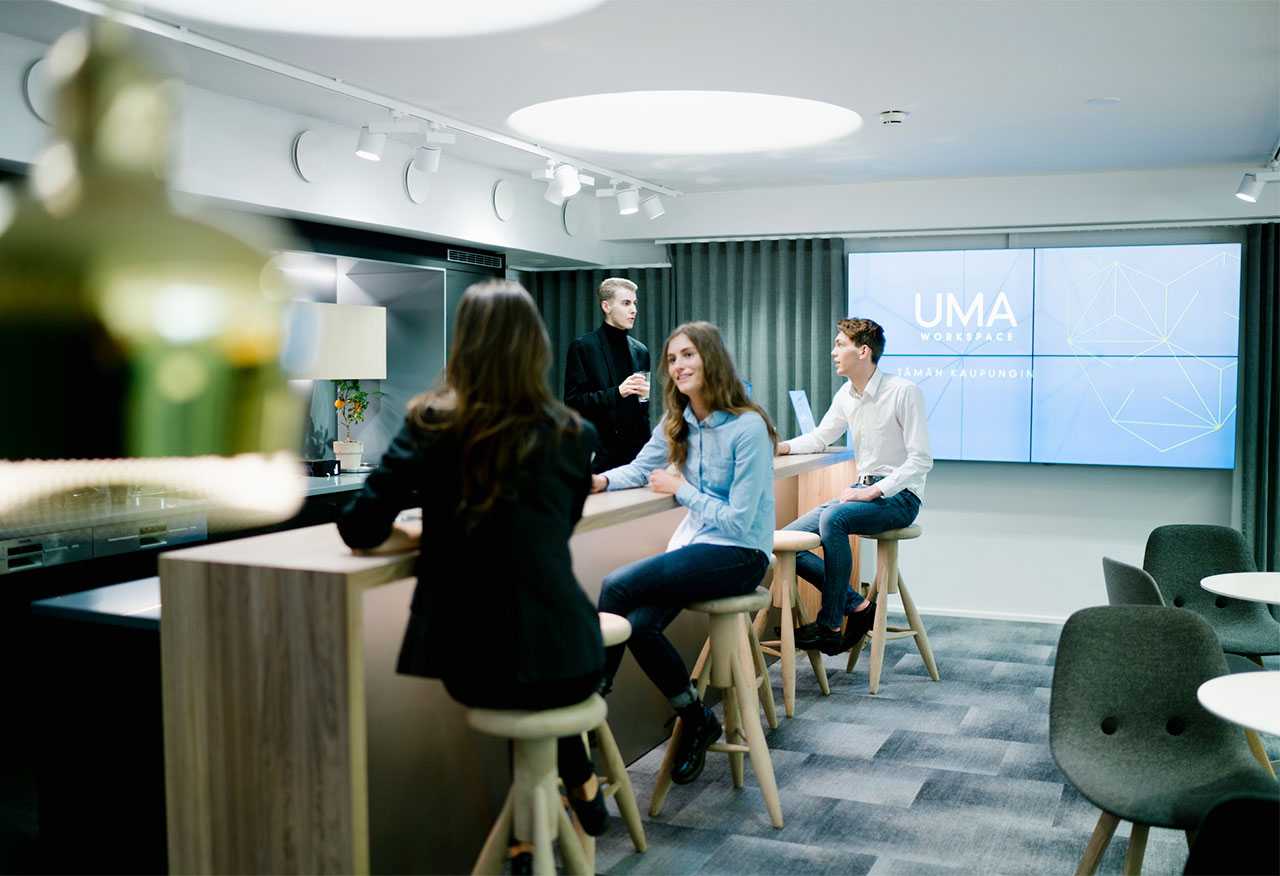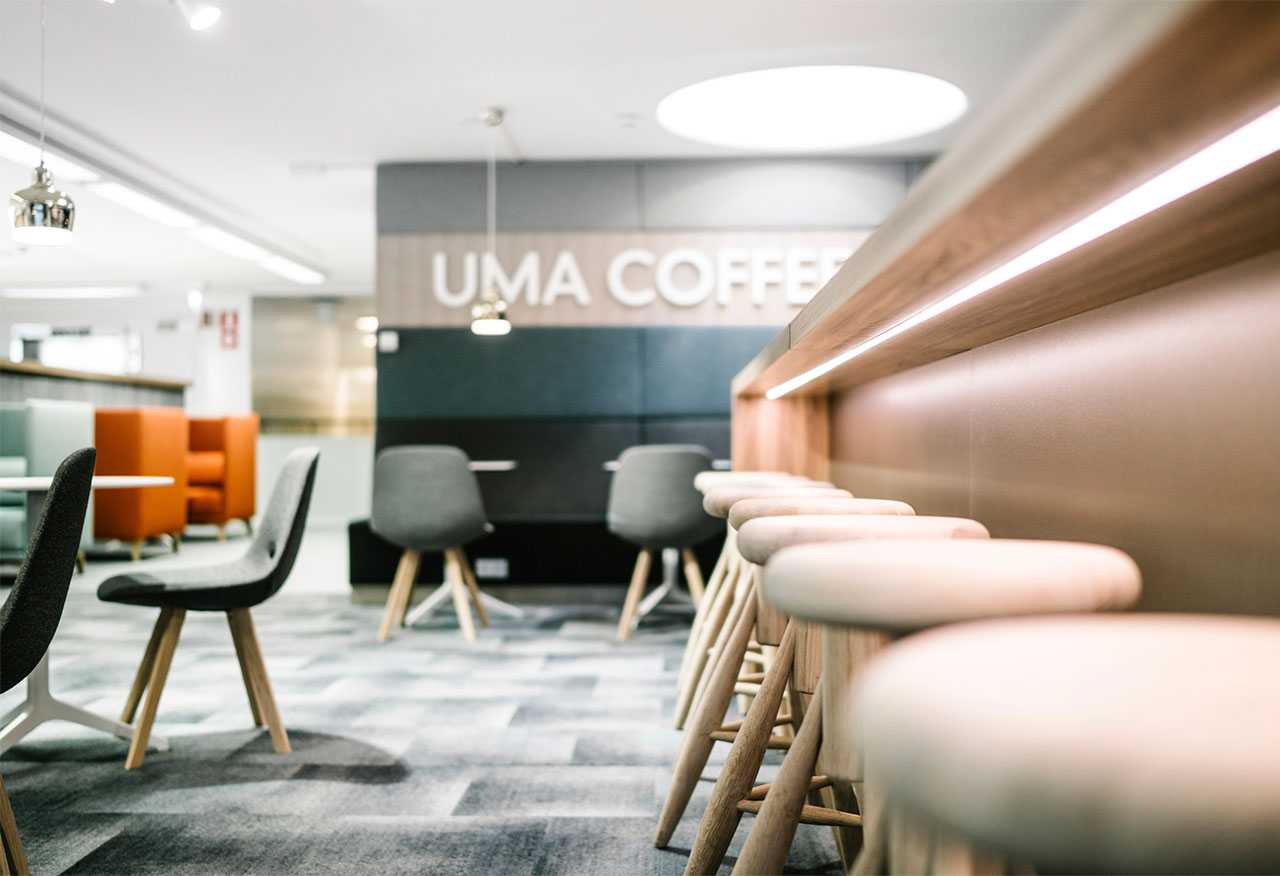 A new way of working
UMA Esplanadi is the flagship of Technopolis's coworking spaces. In addition to Helsinki, coworking spaces are found in seven other Finnish cities and in Norway, Russia, Estonia and Lithuania.
For a fee, the UMA (Human Workspace) network spaces can be used by anyone from professionals to employees of listed companies. UMA Esplanadi offers working space and a community for up to about one hundred people. It includes an open-plan working area, meeting rooms with fast video links, silent work areas, and rooms for brainstorming, relaxing and networking.
Martela has been a partner in the UMA project. It furnished the space and participated in its interior design. Solutions provided by Martela offer UMA Esplanadi home-like comfort that boosts creativity and makes networking easy. It is a modern working space where what matters is people – the overall wellbeing of the user.
Modern work is collaboration
Collaborating on UMA Esplanadi was natural for Martela since Martela is a specialist in the future of office work.
Today, many people who work for a company that is not located in a city center prefer to use their time to work efficiently, instead of spending it commuting. While telecommuting and self-employment are both increasingly common, we still need a space to work in and a community around us. Thanks to its great design, the space offers an enabling environment that is comfortable and fosters collaboration and networking.