At Martela, we have a strong desire to create solutions that genuinely support our customers' operation. Quality is visibly present in our products and services and in the way we operate. For us, quality is an essential part of our everyday work.
Our quality management is based on:
Meeting customer expectations
Risk management instead of problem solving
Co-operation with external and internal stakeholders
Continuous improvement
For us, quality means meeting customer requirements and expectations.
Our key performance indicators focus on customer interface: delivery accuracy, customer feedback and customer satisfaction. Martela's Test laboratory performs testing of the strength and quality of the furniture according to EN standards. This ensures that the furniture meets high quality and safety requirements. Continuous improvement is ensured by certified quality (ISO 9001), environmental (ISO 14001) and occupational health & safety (ISO 45001) management systems.
Our Group has a multi-site certification of quality, environmental and occupational health & safety management systems covering management, sales, marketing and consultative and removal services for customers to create people-centric workplaces in offices and public premises. The certification also covers sourcing, product development, testing, warehousing, delivery steering, production and remanufacturing of furniture (the logistics centre in Nummela, Finland), manufacturing of upholstered furniture subassemblies (the production facility in Piaseczno, Poland) and the manufacture of furniture components (the production facility in Kitee, Finland).
ISO 9001:2015 Quality Management System Certificate (pdf)
ISO 14001:2015 Environmental Management System Certificate (pdf)
ISO 45001:2018 Occupational Health & Safety Management System Certificate (pdf)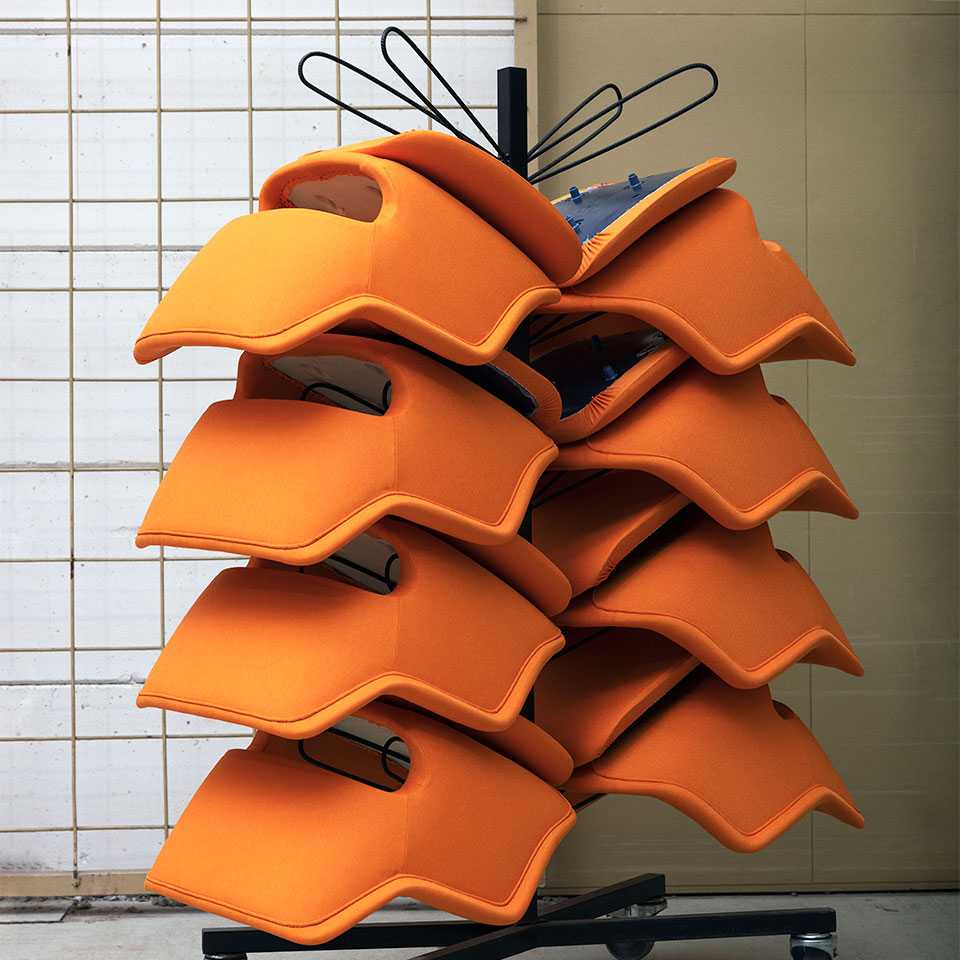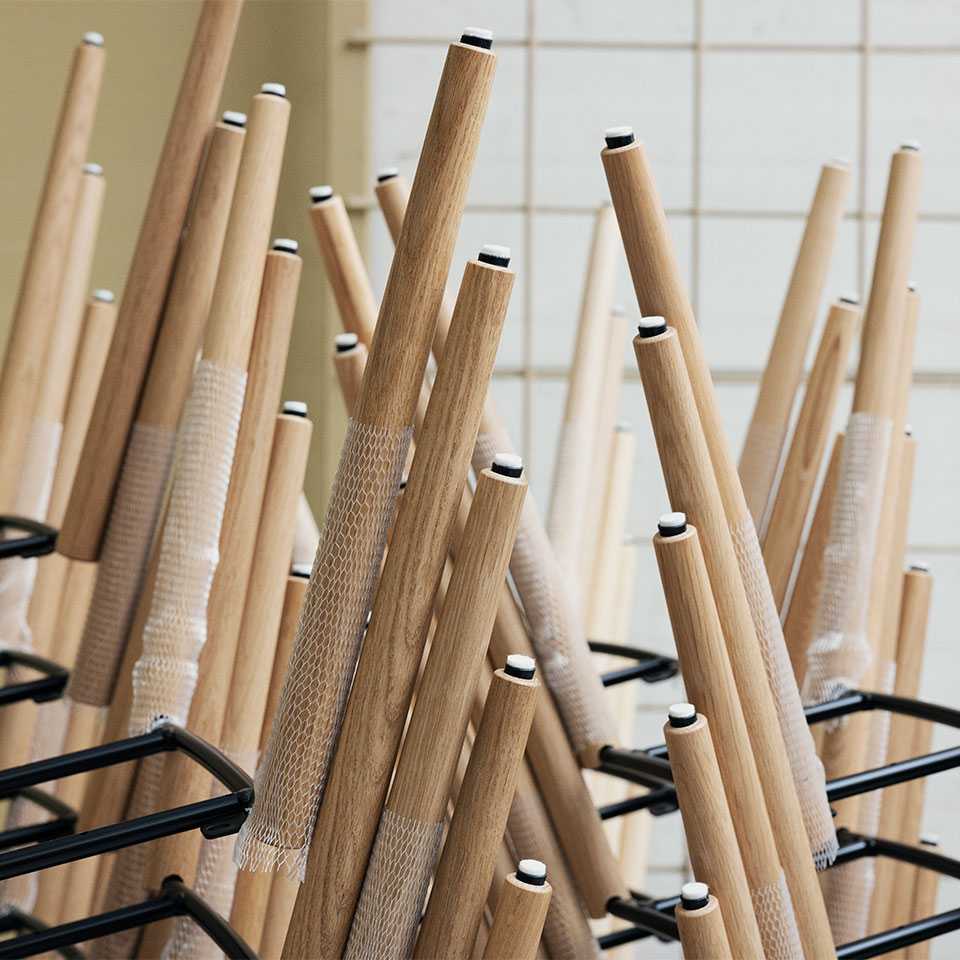 We invest in timeless design and say no to throwaway culture
Timeless products can be passed on from one generation to the next. For example, the Kilta chair has been part of our collection since 1955.
Our products are designed to be easy to repair and maintain. Their useful lives can be extended by repairing and replacing worn parts. We ensure that the manufacture of our products does not unnecessarily burden the environment, and that their parts are easy to recycle at the end of the product lifecycle. Our products are designed to be modular, which enables a larger number of products to be made from a smaller number of components.
The materials used in Martela's products include wood-based board and components, metal and plastic components and upholstery materials. We favour sustainable, recyclable and responsibly produced materials. Materials and components are purchased from a well-established chain of reliable suppliers located as close to the production facilities as possible. This ensures predictable high-quality procurement with minimal environmental impacts.
The majority of our suppliers have FSC or PEFC forest certification. Certification indicates that forests are used responsibly and sustainably. All the wood materials we use come from sustainably grown forests.
All our suppliers are required to commit to Martela's responsible business principles and the requirements of Martela's sustainability policy for the supply chain. Our products are designed and built to be safe to use, and we seek to minimise the environmental impacts arising from their production.
We also optimise our own use of space, and the energy used in our production operations in Finland is mainly renewable. We optimise our use of space in production and storage by manufacturing products to order.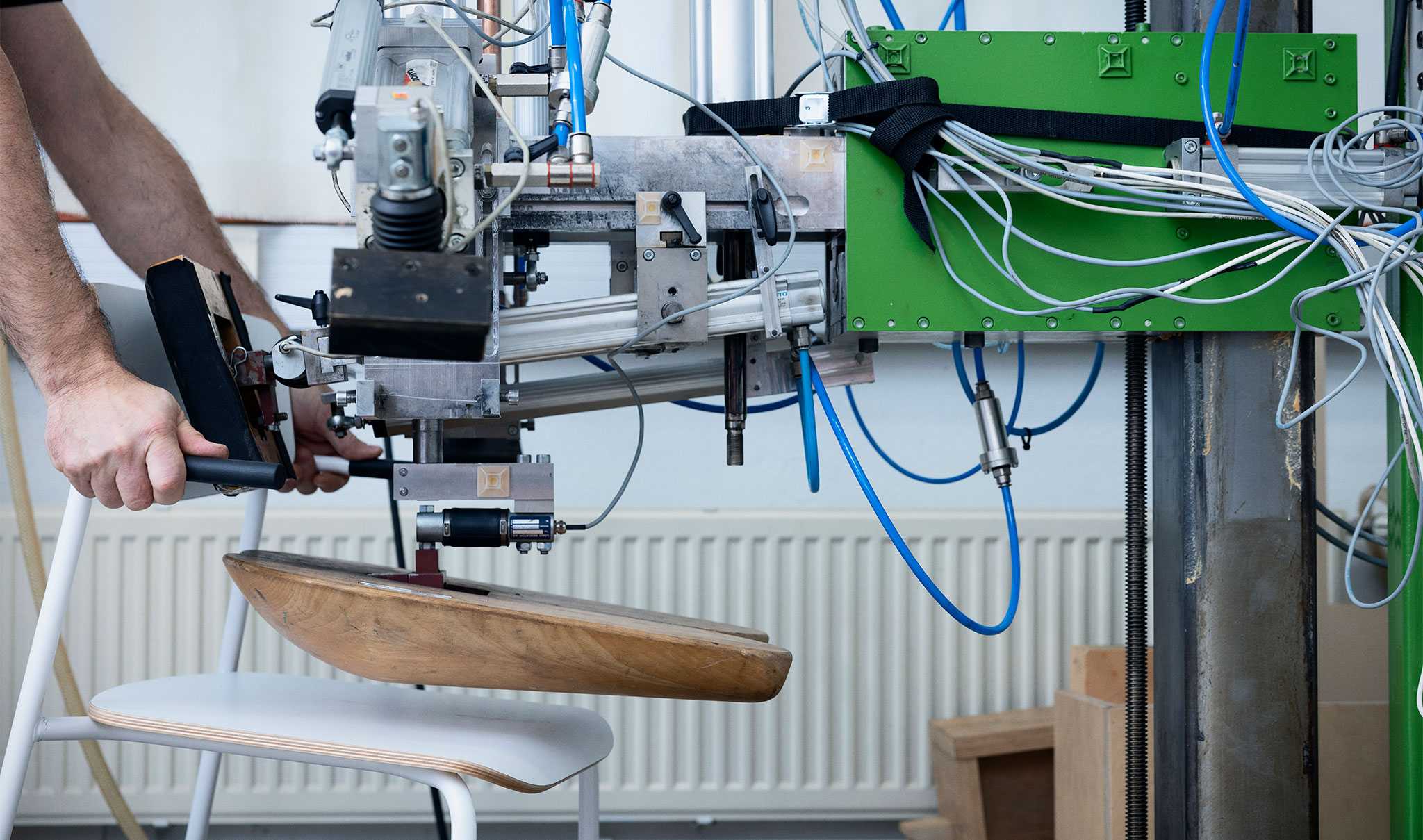 Product testing at Martela
Our own testing laboratory guarantees that the requirements are met.
We have our own testing laboratory in Nummela, where we assess the compliance of our products with safety requirements including product stability, long-term durability and ergonomics. The repeatability of the results of the testing laboratory is verified by accreditation, and the scope of accreditation area can be found on the FINAS website.
Our subcontractors provide material reports such as formaldehyde emission levels and fire safety for the products they supply.
Read more about corporate responsibility at Martela!
The testing laboratory in Nummela is unique, as it is the only laboratory in Finland that is accredited to carry out testing according to 20 non-domestic furniture standards.
Read more about our testing laboratory!