The Sola chair series include several chair and stool models with numerous stand options.
From the series designed by Antti Kotilainen, it is easy to find a suitable alternative for different areas of use, such as meeting rooms, lounges and for office use.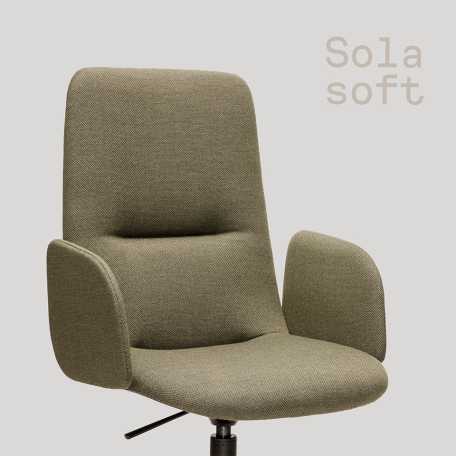 Sola soft
Now you can get Sola's fully upholstered seat with the even more comfy soft upholstery. These soft-upholstered seats offer comfort and create a cosy look in any space.