Interior design Hong Ngo-Aandal
Drøbak, Norway, 2018
The Drøbak Montessori Secondary School (DMU) is highly committed to environmental issues. In cooperation with Skanska and Snøhetta among others, it has built the world's first Powerhouse educational building. This means that the building produces more energy than it consumes. The school's premises measure 960 m² and it has 60 pupils and about 15 teachers.
Martela arranged meetings and workshops for the school's management, employees and pupils. Based on these, we developed ergonomic and activity-based solutions that would also suit the unique architecture created by Snøhetta. The building is characterised by interesting angles, a natural concrete floor, daylight that floods in through large windows and extensive wood surfaces that guarantee good acoustics.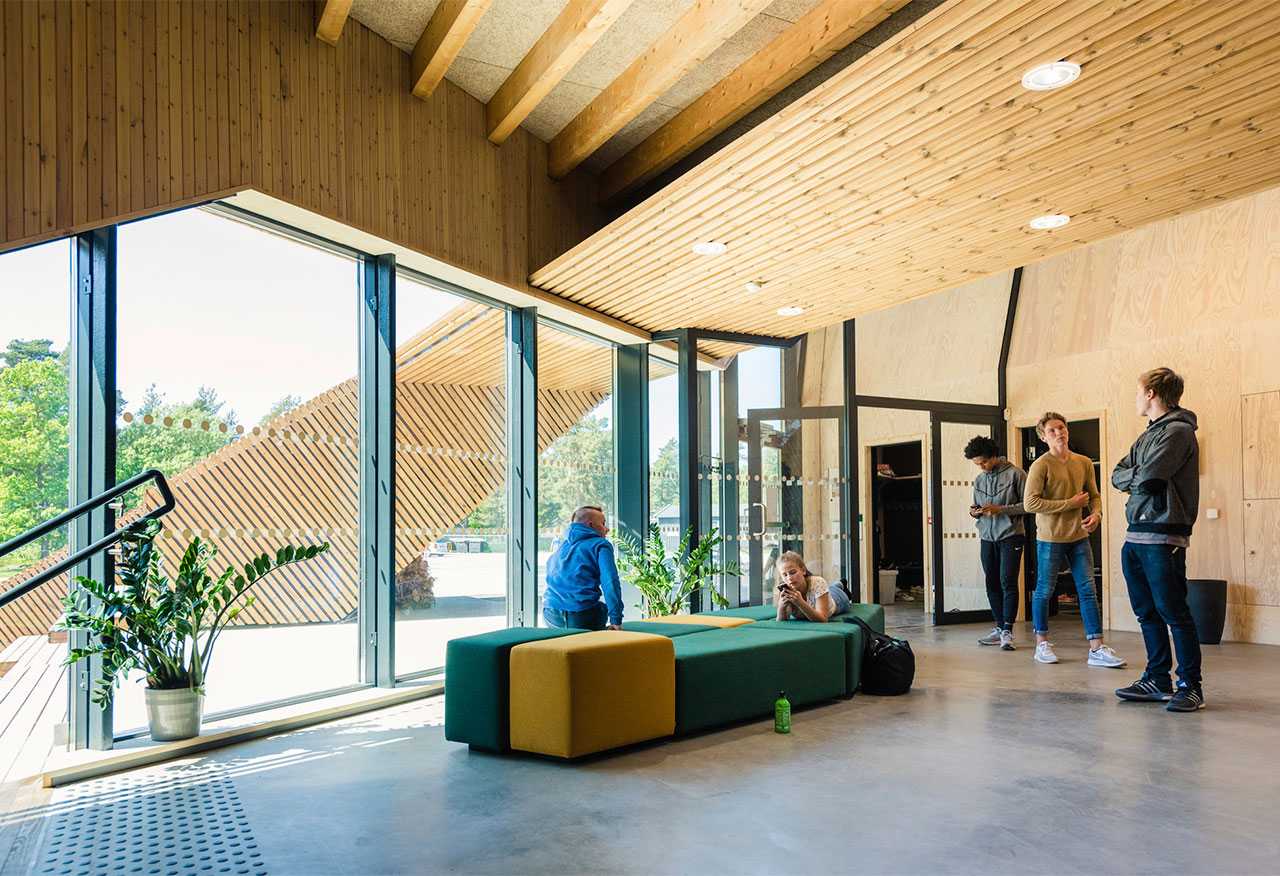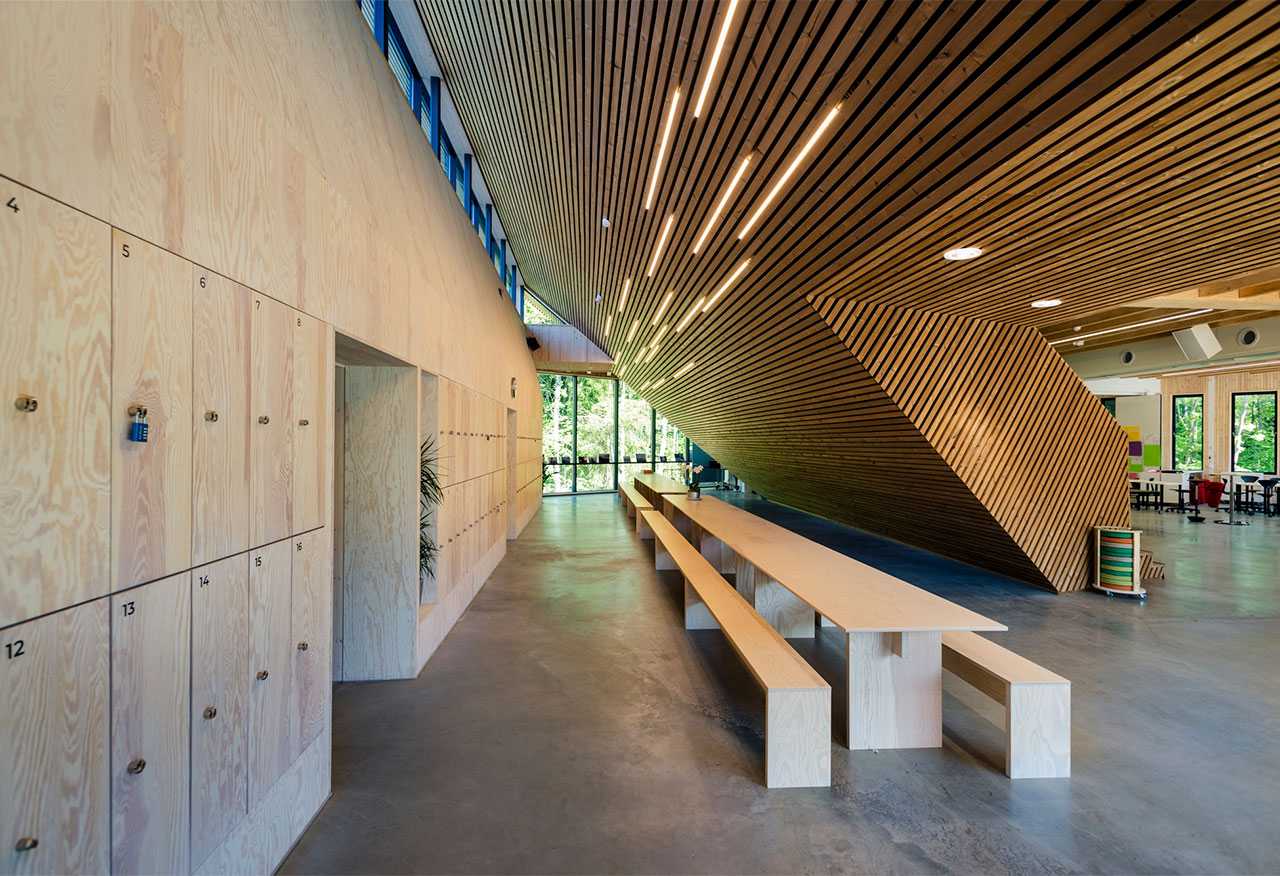 The school moved into the new building at the end of February 2018. Before the move, the interior design solutions were discussed, and the furniture selected during autumn 2017. The Montessori educational approach and environmental targets formed the main cornerstones for the construction of the school, and as a result, DMU selected Martela as its partner responsible for interior design and furniture planning. It was important for the customer to be able to use the open spaces flexibly for different activities. The Martela Lifecycle model has a lot of similarities with the Montessori educational approach as its aim is to create learning environments that focus on flexibility and take user needs into consideration.
As the idea was to enable the use of spaces for different functions, Salmiakki table, with two legs equipped with wheels and two standard legs, were selected. The tables are easy to move around for the purposes of group work and individual work.
Lightweight chairs that are equipped with castors are height-adjustable and have a flexible seat, which guarantees a good seating position for pupils of all sizes. The sofas and stools in the group areas offer the pupils space for cooperation and chill out. The colours used were inspired by the surrounding nature.
In the teachers' room, all teachers have their own desks, and a large sofa group is ideal for coffee breaks and professional discussions. There is also a high table, which can be used for short meetings and sorting through materials, and a storage for the daily used materials.
The pupils and the teachers at Drøbak Secondary School were extremely pleased with the interior design solution.
"We selected Martela because it stood apart from the other suppliers with its large number of various solutions and the combinations it uses in the interior design of its activity-based spaces," says Mervi Flugsrud, CEO of the secondary school.
"Martela took us through their creative and solution-oriented process gradually and became an important and respected partner, which we trust fully. They had an excellent understanding of our needs and organisation. Their deliveries and subsequent monitoring have functioned excellently, and communication has always been friendly and efficient. We can warmly recommend Martela!"
Furniture starring in this case