Interior design Tiina Myller
Jyväskylä, Finland, 2023
The office employees of Alva-yhtiöt Oy and its subsidiaries, in total about 150 people, moved to a new office space in April 2020. The main goal of the project, flexibility, became even more significant due to the pandemic. Our flexible
Workplace as a Service
model proved instantly beneficial as the move to the new premises coincided with the outbreak of the coronavirus pandemic, which meant that the employees never had the opportunity to utilise the new premises to their full extent.
Check out Alva-yhtiöt's previous workplace project!
Flexible service model provided instant benefits
By autumn 2022, Alva was already in need of a new office update: during the pandemic, employees had got used to working remotely and wanted to continue to do so for part of the week. As fewer workstations and less space were needed, Alva decided to optimise the workplace and get rid of about a quarter (approx. 400 m2) of its premises.
"We updated the office last autumn as there was less need for office space as remote working had become more popular and we decided that renting out some of our facilities would be a sustainable solution. We kept the conditions for office work, the opportunities for personal encounters and the comfortable and efficient team workspaces unchanged, which meant we were able to reduce our premises costs without affecting the conditions for working," says Tuomo Kantola, CEO of Alva-yhtiöt.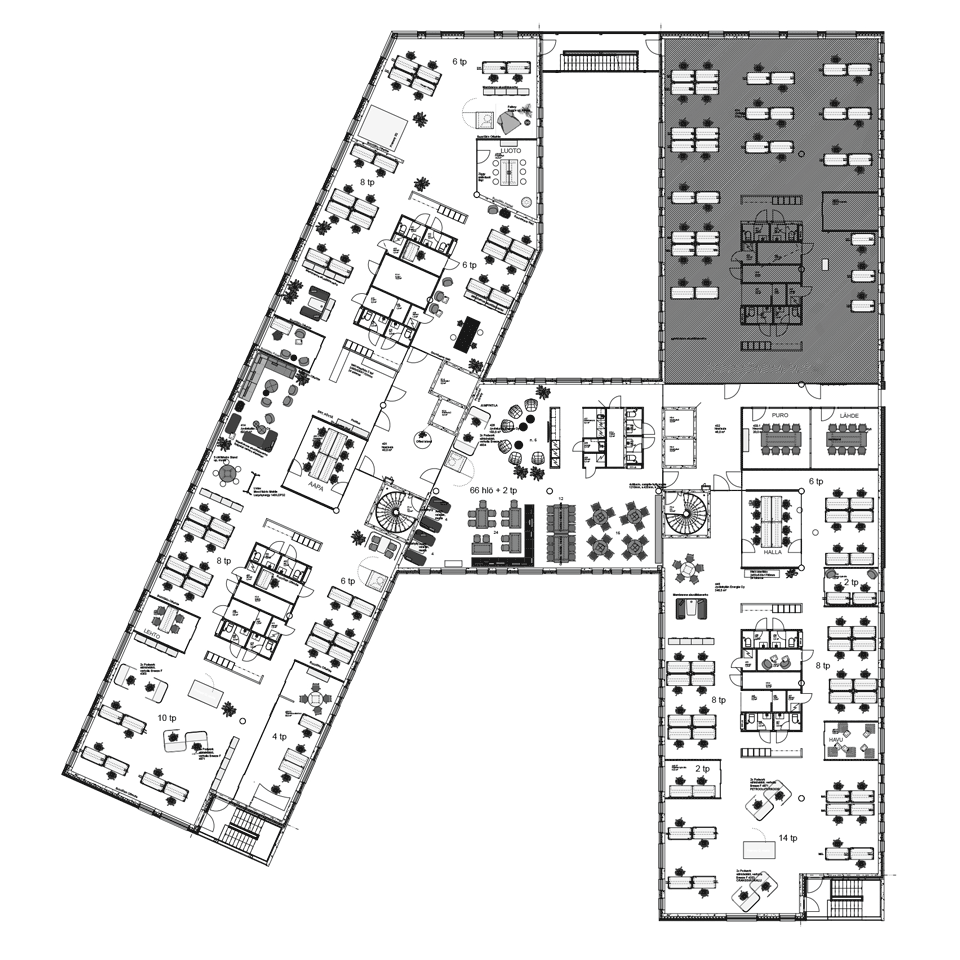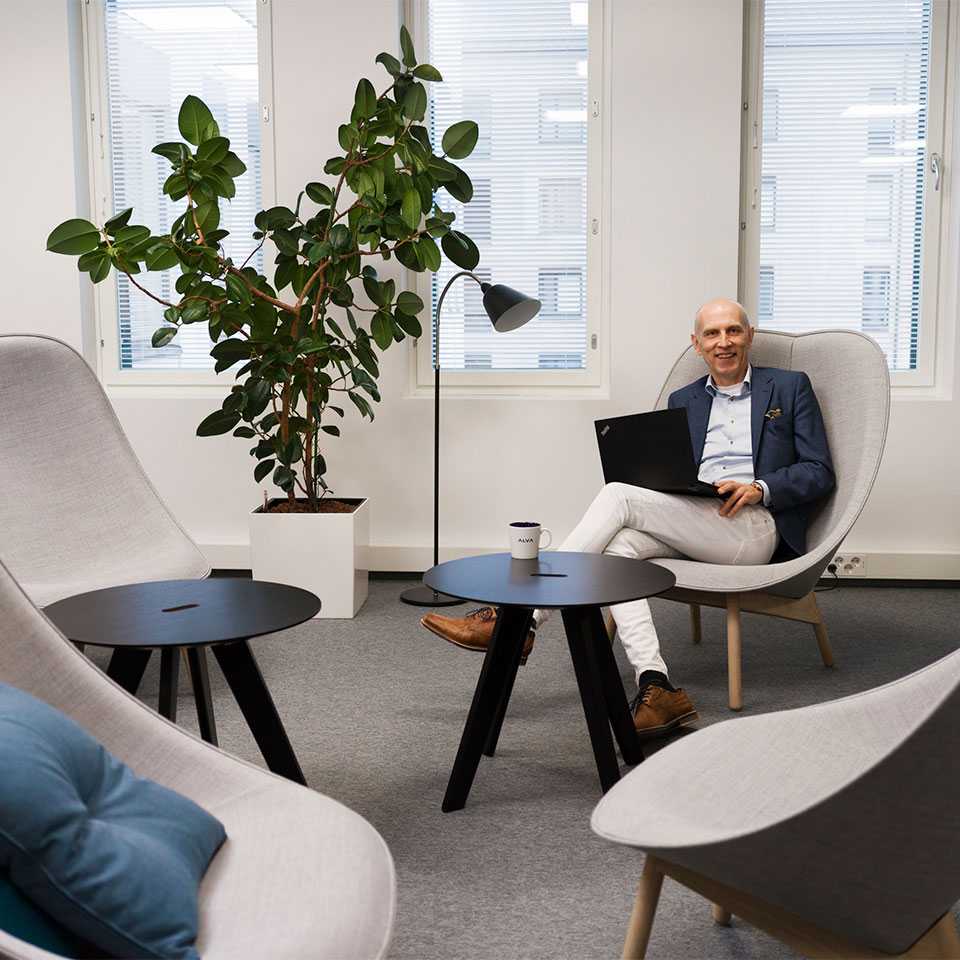 Workplace optimisation is a management tool
One of the goals of the workplace optimisation was to attract employees back to the office and increase its utilisation rate. The focus was on meeting spaces – as everyone has a workstation at home, the advantage of an office and one of its most important tasks is to support and promote encounters between colleagues and teamwork throughout the company.
Another aim was to create multi-purpose spaces that adapt to various needs and support self-management, work satisfaction and well-being, and encourage collaboration and innovation.
"The pandemic meant that we got used to remote working, and the teams mainly decide for themselves when to meet in person at the office. We provided training for our supervisors to support this hybrid work and ensure that staff wellbeing and productivity is maintained. In addition to the team meetings, every supervisor is required to meet all of their employees on a one-on-one basis at least once a month," says Kantola.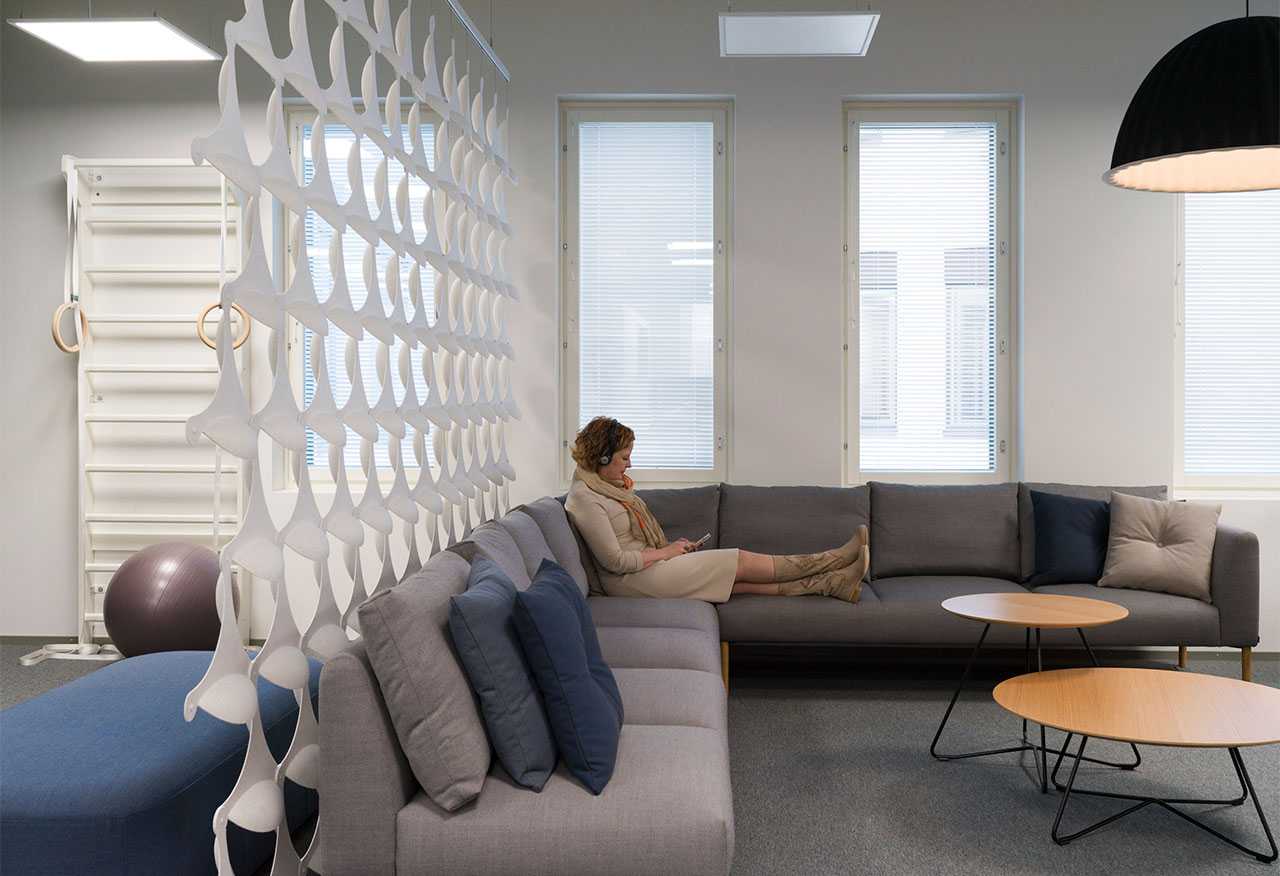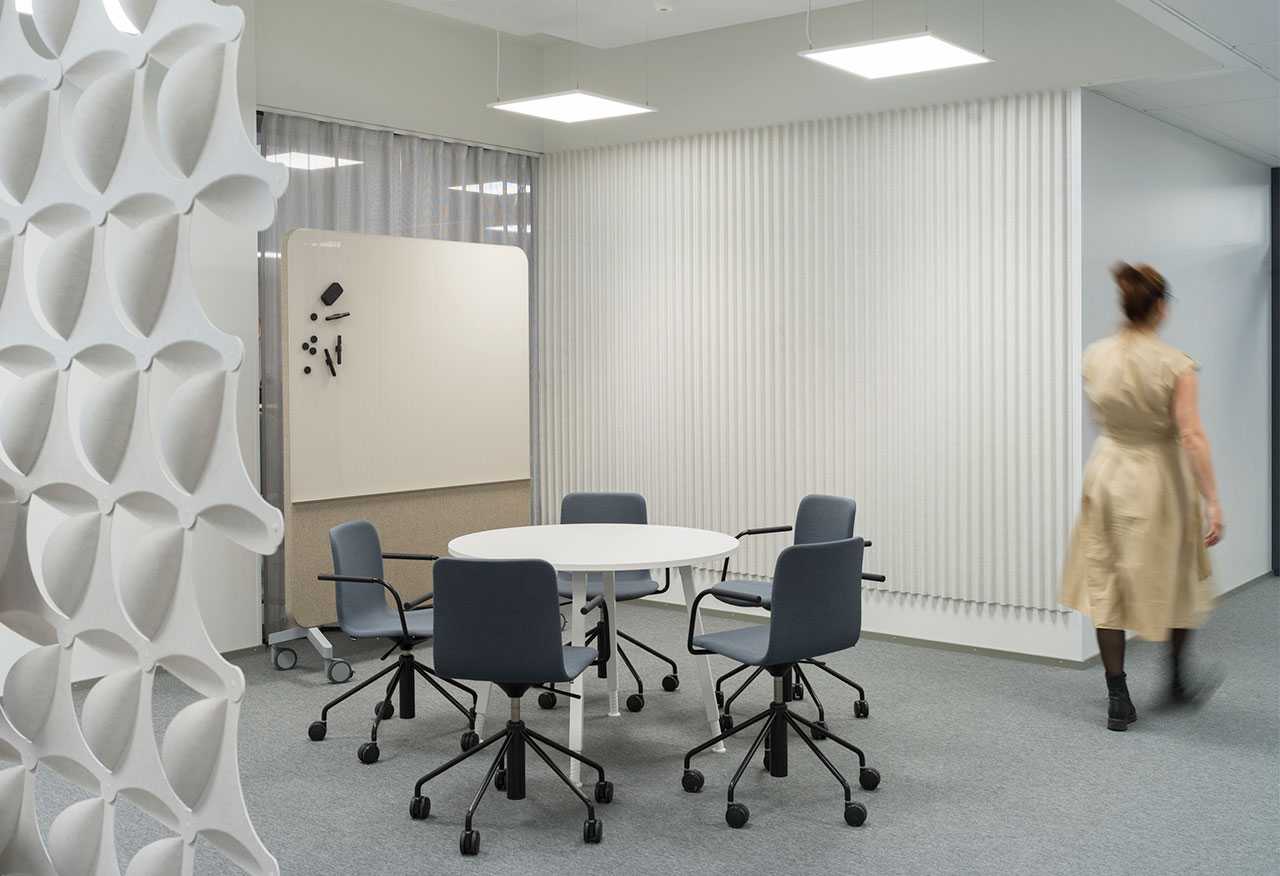 Workplace as a Service – flexibility in a sustainable way
The threshold for renewing the workplace is now lower – especially so soon after the previous renewal – now that the service model is in use. The Workplace as a Service model provides all furniture and the related circular economy services under one monthly fee, which enables flexibility and a sustainable operating model. Therefore, there is no need to commit to the same furniture for years ahead because the workplace can be updated whenever the need arises.
"Workplace as a Service allows us to flexibly create practical and functional solutions to our changing needs. Furnishing the premises according to the new dimensions was easy and we were able to optimise our workplace to make it more functional," Kantola says.
Top 3 benefits for Alva-yhtiöt:
Workplace remains up to date and optimised at all times
Furniture that is no longer needed is recycled for new users
Total cost efficiency – only pay for what you need per month
Waste Nothing – WaaS is an antidote to throwaway culture.
Martela follows the Waste Nothing principle in all its operations and thus strives to minimise its impact on the environment. Furniture that is no longer needed but that is still in a good condition will be sold responsibly through the Martela Outlet stores or online shop (in Finland). Some furniture are serviced and/or reupholstered before they are sold. The furniture that has come to the end of its useful life will be used for energy production or secondary raw materials.