Interior design Tiina Myller
Helsinki, Finland, 2022
Helsinki Region Transport (HSL) is responsible for planning and commissioning public transport in the region, and for preparing a transport system plan. In September 2022, its 250 employees moved to refurbished facilities in the Pasila district of Helsinki.
An activity-based office supports a shared work culture
The HSL facilities in Pasila were typical facilities from the 1980s: a large number of small rooms, but no facilities whatsoever for collaboration and innovation. The rooms were situated on four different floors, and all activities were highly isolated. In addition, the fare inspectors' facilities were located in the main railway station. The goal for the refurbished facilities was a flexible activity-based office under one roof that serves the whole organisation.
The project started with a vision workshop for the management to determine future goals and needs for space. Six workshops were held for the employees to examine various tasks and their needs for facilities and functionalities. Everyone also had an opportunity to participate in the selection of furniture: Martela designed three visual images, and the employees voted for their favourite.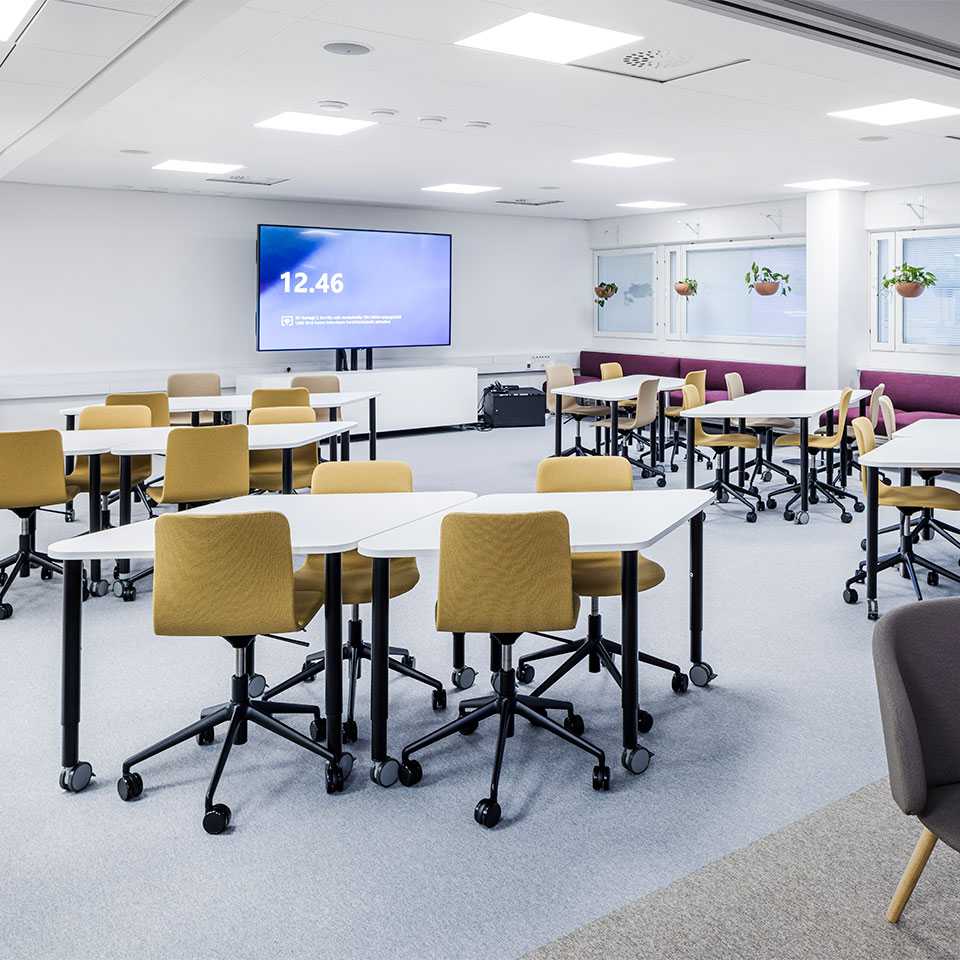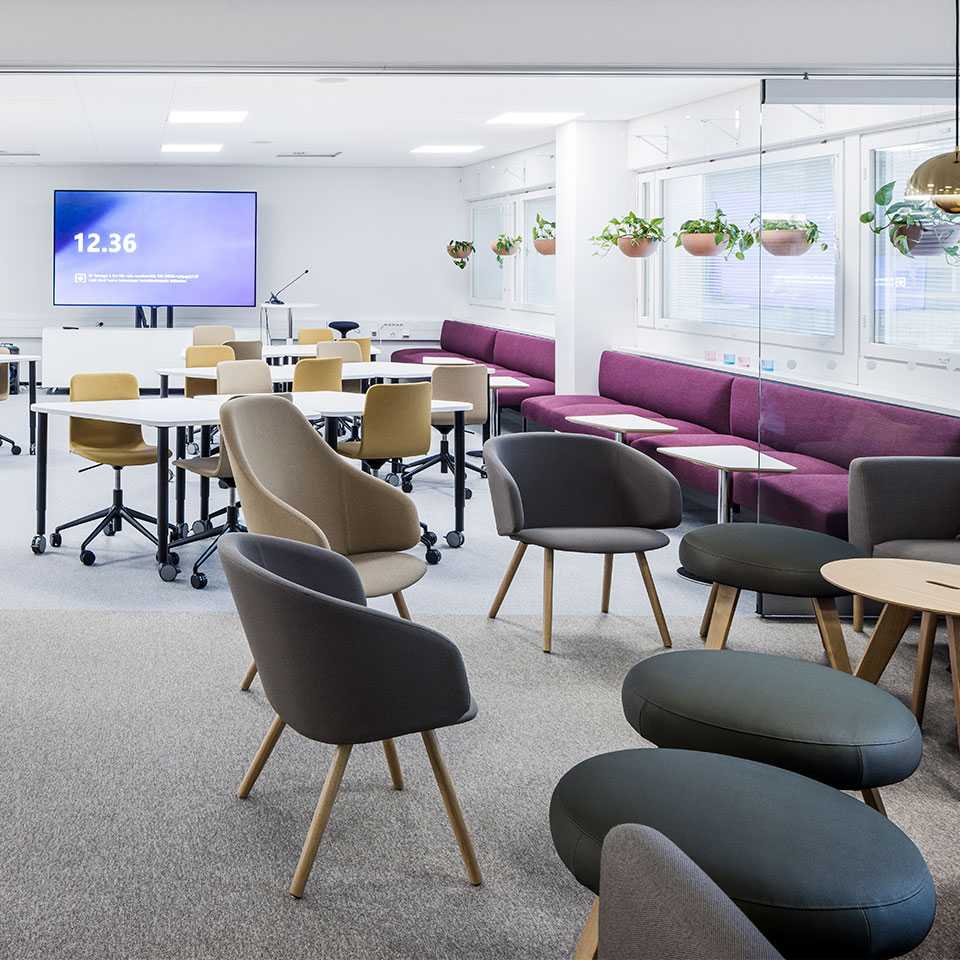 The new design comprises facilities for 250 employees on two floors, with a total area of 3,400 square metres. The lower floor also has staff facilities and facilities for product testing. Martela's design was based on activity-based office solutions, and personal lockers and work-related storage solutions were acquired for the office. Based on the employees' wishes, the office also has separate facilities for work that requires concentration and for remote meetings.
"For example, the new cafeteria was not designed just for lunch. When combined with the adjacent workshop facility, it creates a large space for meetings for all the personnel and other events," says Tiina Myller, Workplace Designer at Martela.
"The facilities are smaller than before, but the quality is higher. There was a need to support co-development and meetings, which are often the most important reasons for employees to be present. However, there is still plenty of space for individual work," says Miia Leppänen, Workplace Specialist at Martela.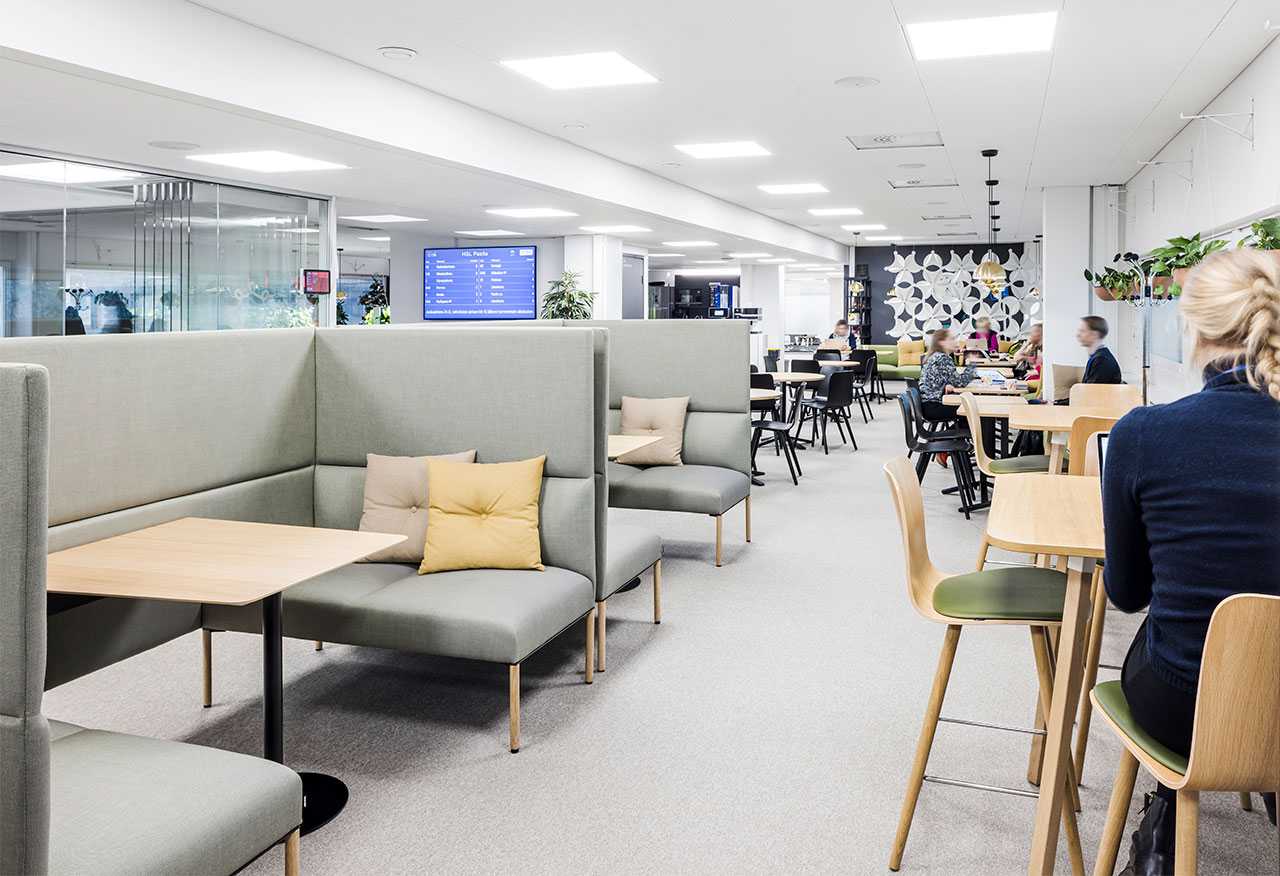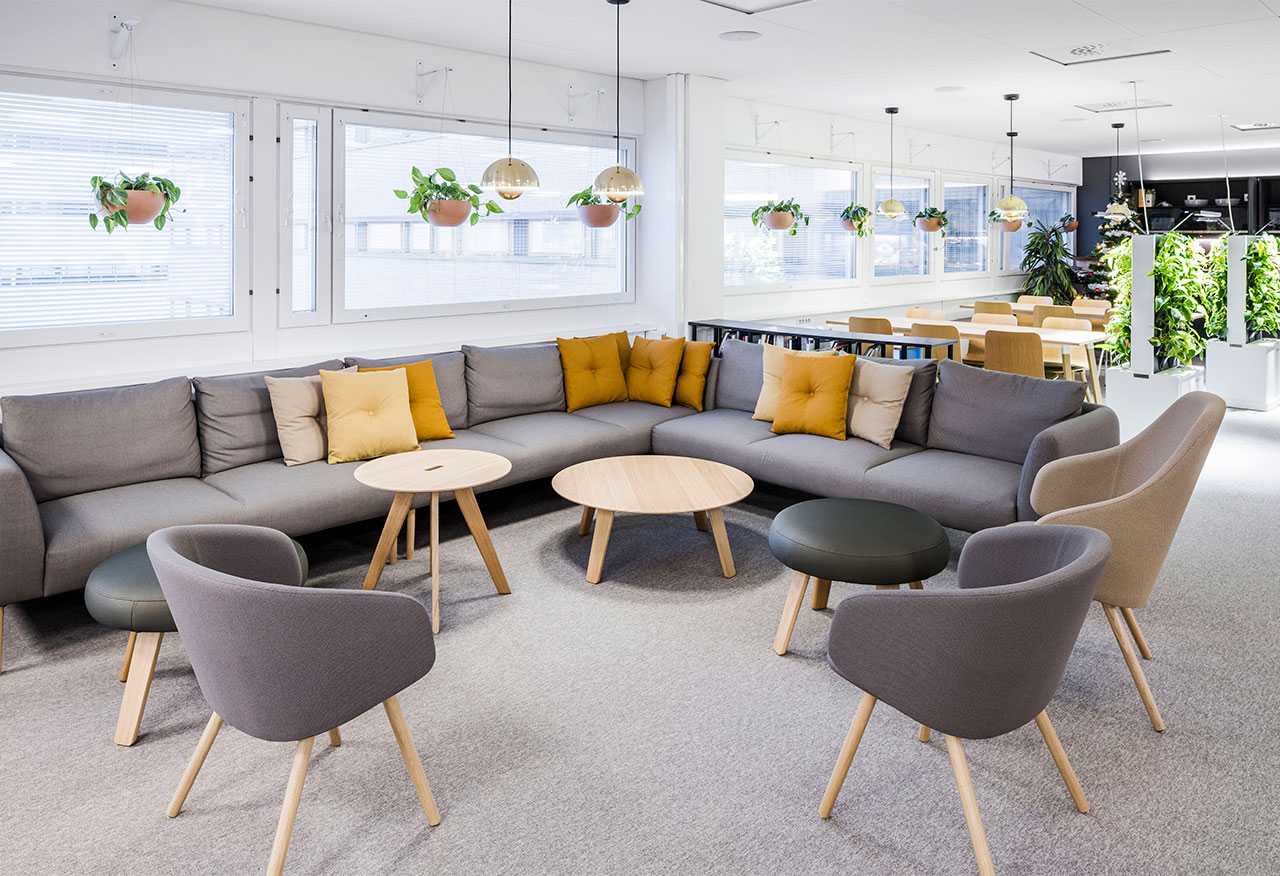 A sustainable service model that supports strategy
The maintenance of the HSL facilities is based on Martela's Workplace as a Service (WaaS) model. The service model is based on a flexible furniture rental service that is scalable to changes in the workplace. This means that the customer pays a monthly fee for only what they actually need and use. The service model is built on the principles of the circular economy: the durable and timeless furniture is built to last from user to user. Any furniture that becomes unnecessary is refurbished – and reupholstered as needed – and recycled to new owners.
"The facilities are developed sustainably, combining old and new. This also brings considerable cost savings. The flexible rental service makes facility management easier and enables future needs to be taken into account," says Eerikki Mikkola, who is in charge of service design at Martela.
HSL works to be a sustainable public transport operator. Its goal is for transport in the Helsinki region to be completely emission-free by 2035.
"Our office operations are also an important part of sustainability. The new service model is well-aligned with this purpose, as the life cycle of furniture is more sensible in the rental service than with purchased furniture," says Antti-Pekka Röntynen, acting Director, Administration at HSL.
A boost to the employer image
The benefits of the refurbishment became visible soon after the move to the new facilities, in terms of spontaneous meetings in particular. However, a pleasant office that serves its users is much more than just furniture and workspaces.
"The significance of space is surprisingly great, and the benefits of scalability and spontaneous meetings are considerable. For example, we used to have a coffee corner on each floor. Now we have HSL Cafe, where all employees can go for a coffee, meet colleagues and work. This change has had a major impact on the employer image," Röntynen says.
Furniture starring in this case