Local Martela partner: Lista Office
Basel, Switzerland, 2022
FlexOffice is Switzerland's leading flexible workspace provider blending distinctive hospitality amenities with inspiring spaces in top locations in Bern, Basel, Geneva, and Zurich. FlexOffice offers private offices on flexible lease for companies of various sizes, from Tech start-ups to global corporations.
Workplace design is a key to employee satisfaction and a motivator to get people back to the office
The workplace is a social environment and FlexOffice has always believed, even long before the pandemic, that providing an exceptional office experience as part of a hybrid-work model, is a key to employee satisfaction.
Many are questioning now why to come back to the office at all. This employee-driven demand for flexibility has made lots of organisations and in particular big companies evaluate their hybrid work model and rethinking their office space.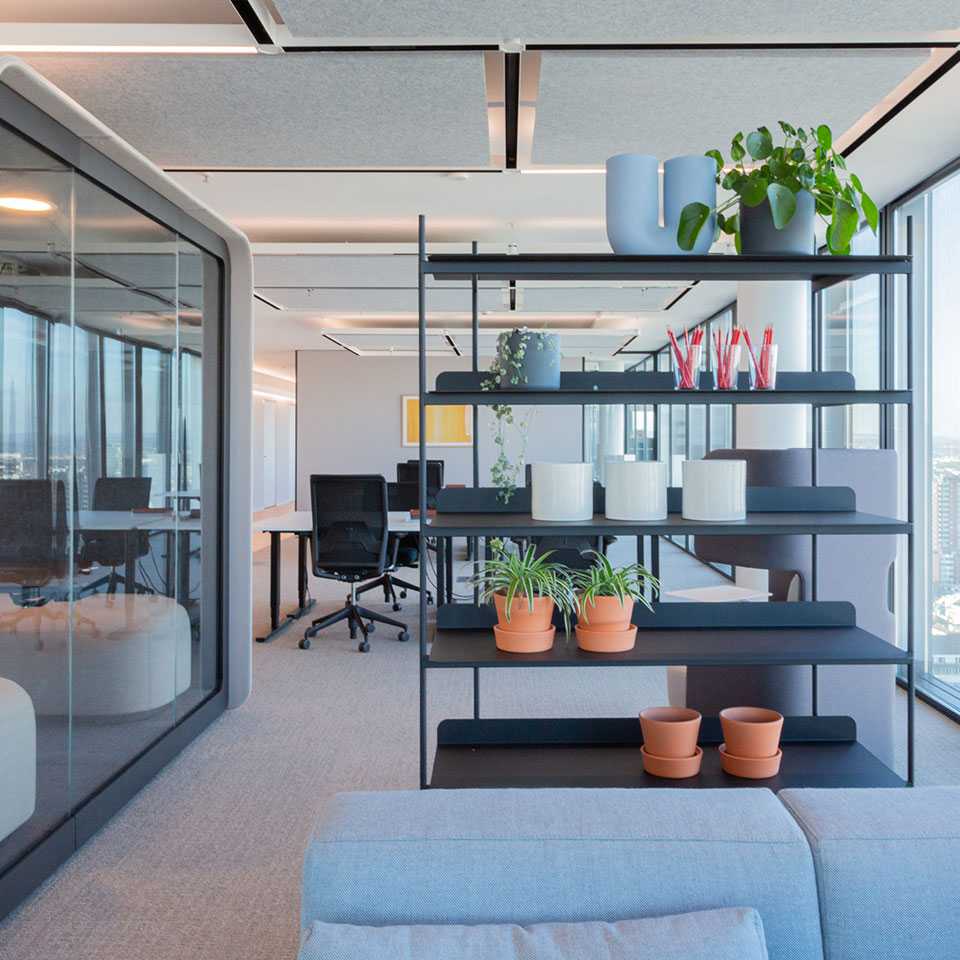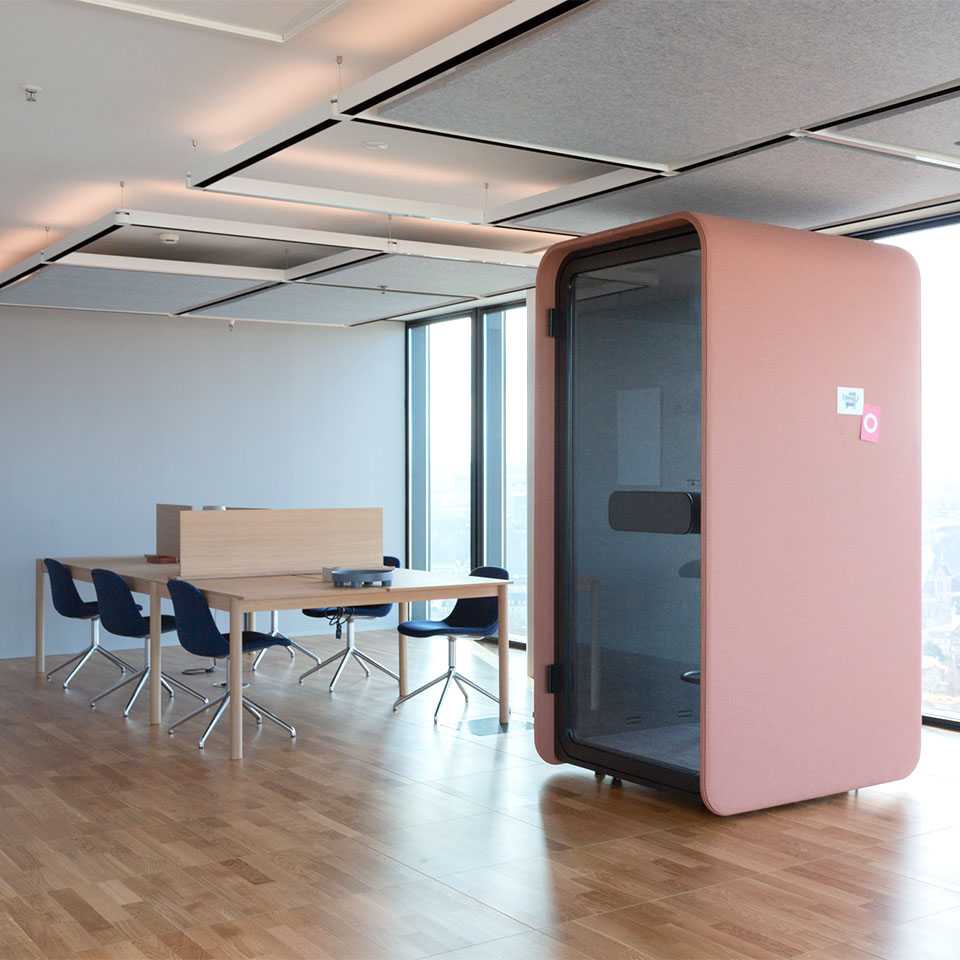 A hybrid workspace designed for the post-pandemic way of working
FlexOffice has designed a modular dynamic workspace concept for a hybrid team size of up to 60 persons – allowing full flexibility, not only in terms of the lease conditions themselves, but also in terms of flexibility inside the space.
FlexOffice took quite an unconventional approach in terms of planning the office. The procedure was complete opposite of the usual workplace strategy and implementation process: normally the estimated usage and capacity of the workplace are known which also lays the foundation for precise planning and construction, but in this case, FlexOffice aimed for a "transformative workplace concept" without anticipating the future usage and exact occupancy of space but instead focusing on one criterion only – flexibility.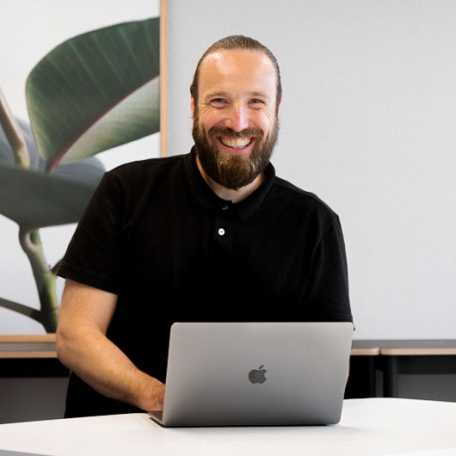 "The workspace needed to create a lasting impression for tenants, through our signature premium feel, and FlexOffice's redefinition of flexible workplace standards for companies with large teams," says Sebastian Godenzi, Head of Workplace at FlexOffice.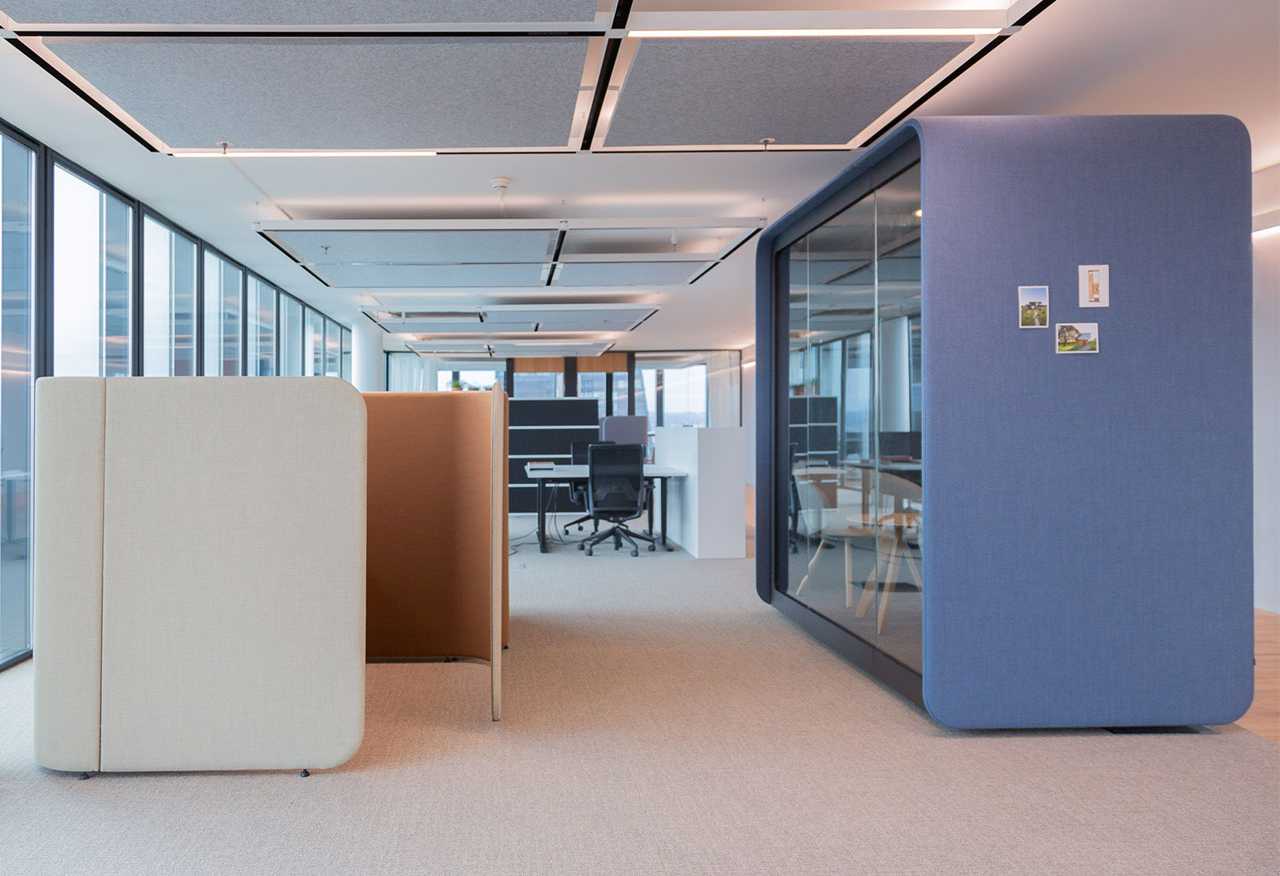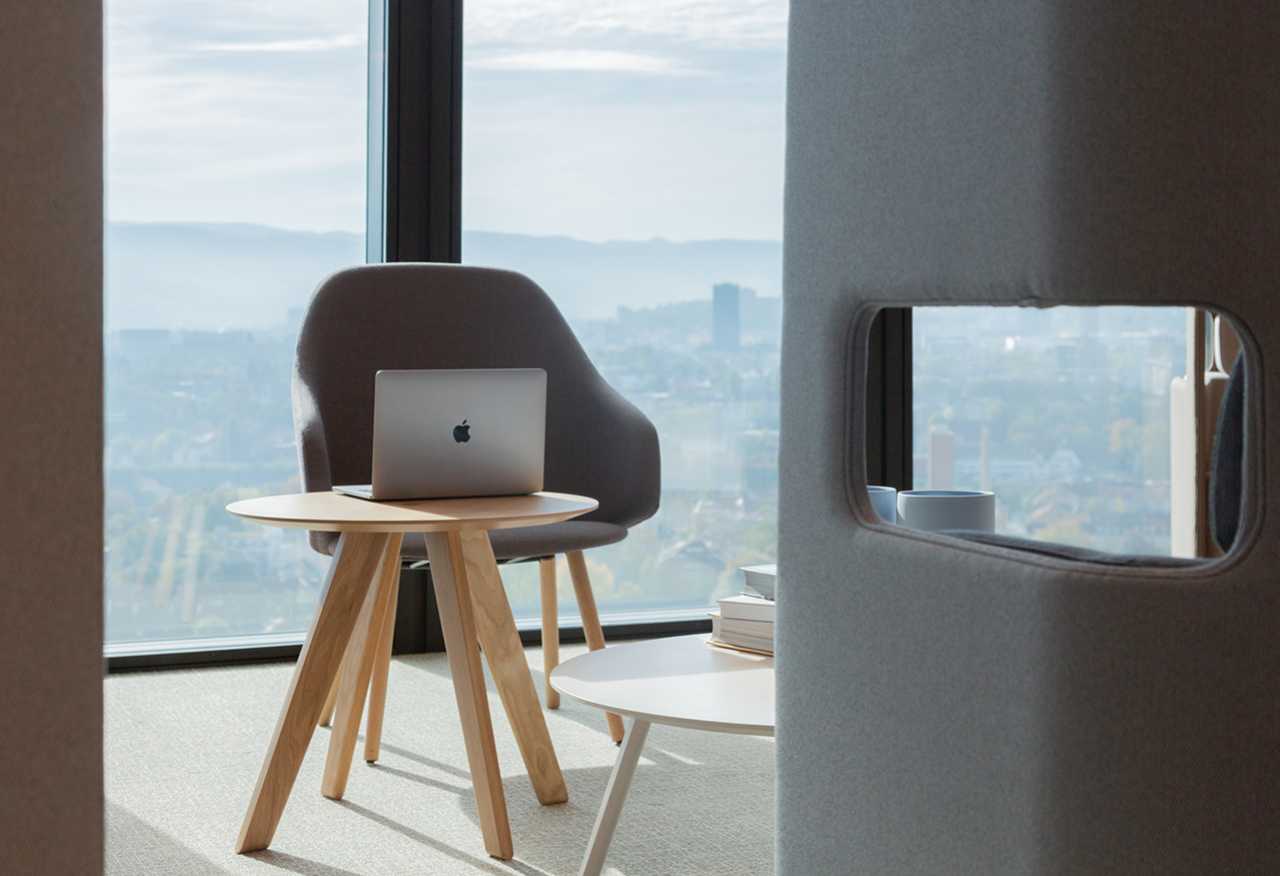 Two contrasting areas covering different levels of hybrid work through modular workplace design
Located on the 23rd floor of Basel's iconic business tower "Messeturm", the initial floor layout comprises a 670m² open plan with a 360-degree panoramic view of Basel and its vicinity.
The floor has been split into equally sized halves, the South and North sides, creating two contrasting areas. The interior design of each area is based on the spatial zoning method that balances three different work activities, the so-called 3C's: Concentration, Collaboration, and Communication.
Each floor is equipped with premier amenities, dynamic work furniture, and elegant finishes emphasising the unique work experience. The modular design concept enables a flexible reconfiguration of the office space in accordance with the needs.
The South floor has been conceptualised for corporate teams with a high proportion level of hybrid work style. The FlexOffice desk booking app also enables each team member to check the occupancy of work desks and to schedule a desk reservation in advance. The desk booking transparency empowers coworkers to set their schedule based on who they like to encounter in the office or need to work with and plan on-site meetings.
Check out the 360° view of South Floor!
The North floor mirrors the new way of working concept for companies who require a certain number of traditional workplaces and quiet spaces to meet the need for withdrawal and focused work within the open-plan office.
Check out the 360° view of North Floor!
Sustainability as pivotal design aspect for interior architecture & interior design
FlexOffice conceptualised the design internally and appointed Riedel & Hassig Architects as their partner for implementation and construction. FlexOffice's interior designer added some final touches with decorations and styling.
The sophisticated design language of the interior evoke the inviting, tactile, photogenic, and upbeat look and feel that FlexOffice was looking for.
We strongly believe in empathetic design and disruptive innovation that inspire solutions and empower our tenants to give the most impactful work.
Contemporary design silhouettes with soft hues within the collaboration and communication zones elicit a feeling of ease while being at work and are cohesive with the ergonomic work furniture and their crisp design and sleek lines.
The tonal palette bears a refined level of vibrancy alongside natural wood finishes, serving as scenography backdrop to the seamless productive, inspiring workplace atmosphere topped by feelings of home.
Best-in-class quality and design played a significant role in the selection of furniture. For instance, the sound-absorbing PodBooths by Martela blend in perfectly with the overall elegant interior design.
Some of the materials used correspond to the recent renovation method of the building, following the certified Cradle to Cradle® design philosophy – concept, that incorporates only sustainable materials and renewable energies to ensure a continuous cycle of materials and nutrients.
"This project exemplifies FlexOffice's values of quality, user-orientated functionality, and sustainability," adds Godenzi.
Furniture starring in this case