Interior Design Nyyti Ahola and Maarit Vuori
Joensuu, Finland, 2020
The aim of the new hospital building was to create a modern hospital environment that reinforces patient wellbeing and a positive care experience and also enables the personnel to work efficiently and promotes their wellbeing. Reverse tendering, which emphasised the importance of user-centric planning, was selected as the procurement model. A good and comprehensive planning process resulted in pleasant spaces equipped with furniture that is more versatile than in a standard hospital.
"The special needs and requirements of a hospital environment set challenges for the planning work and made the planning process extremely interesting and varied," says Nyyti Ahola, Interior Designer at Martela.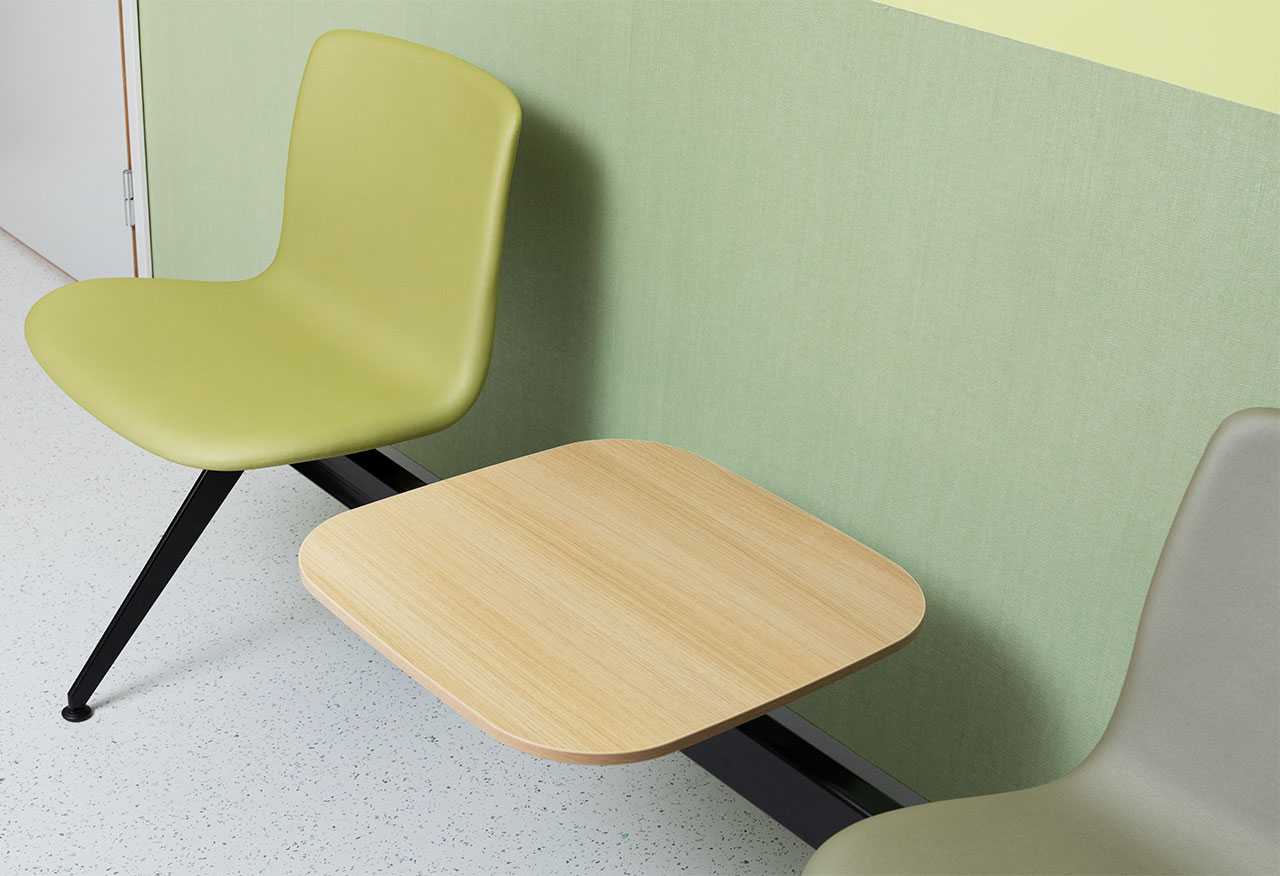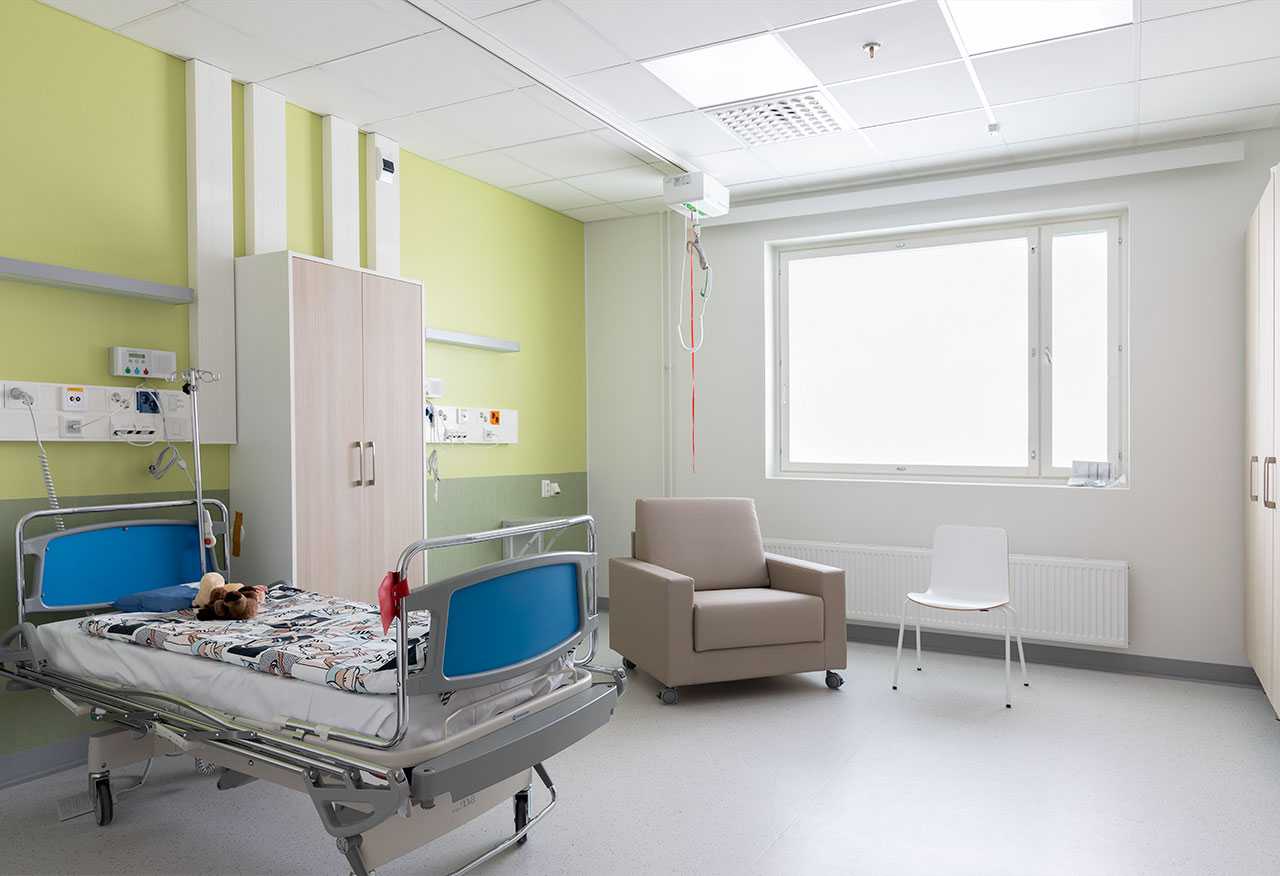 Better acoustics for better premises
One of the goals of the project was to ensure good acoustics, as this significantly improves the care environment and the wellbeing of its users. Fully upholstered furniture was used to provide acoustic surfaces and to create a more pleasant soundscape.  A phone booth located in the lobby of the accident and emergency department allows customers to make their phone calls in peace. The Sola beam chair used in the lobby and other waiting areas has separate seats to provide additional privacy for the users.
Fully upholstered screens and chairs were chosen for their acoustic properties. ​Screens and space dividers help create peaceful compartments, which prevent noise from being carried from elsewhere in the premises. ​Plants and acoustic boards, which are also attractive features, soften the soundscape.
Focus on adaptability and functionality
All spaces were designed in a user-centric way with a focus on functionality,​ and the furniture was specifically selected to suit a hospital environment. Functionality and adaptability were the main features of the design of training and meeting rooms. These factors were taken into consideration, for example, with folding tables with castors, which allow the tables to be moved around as needed. Special attention was paid to the ergonomics in office spaces with electrical height-adjustable workstations, and saddle chairs that can be used in addition to standard task chairs.
"The reverse tendering enabled us to furnish the entire J-building in the most appropriate and consistent way possible. The personnel were involved in the process of surveying the needs. The responsible persons and coordinators of the user units participated throughout the process, and at the end of the project to evaluate the implementation. Cleaning and safety requirements were emphasised in particular regarding the free-standing furniture," says Marko Turunen, a spatial planning specialist at North Karelia Central Hospital.
Furniture starring in this case