Designed by the Aarti Ollila Ristola Arkkitehdit Oy (AOR) architects office, the school is intended for some 800 pupils. The school is now one of the landmarks of the Jätkäsaari district. The building was designed to have a long useful life, so it must be able to adjust to any changes in the future.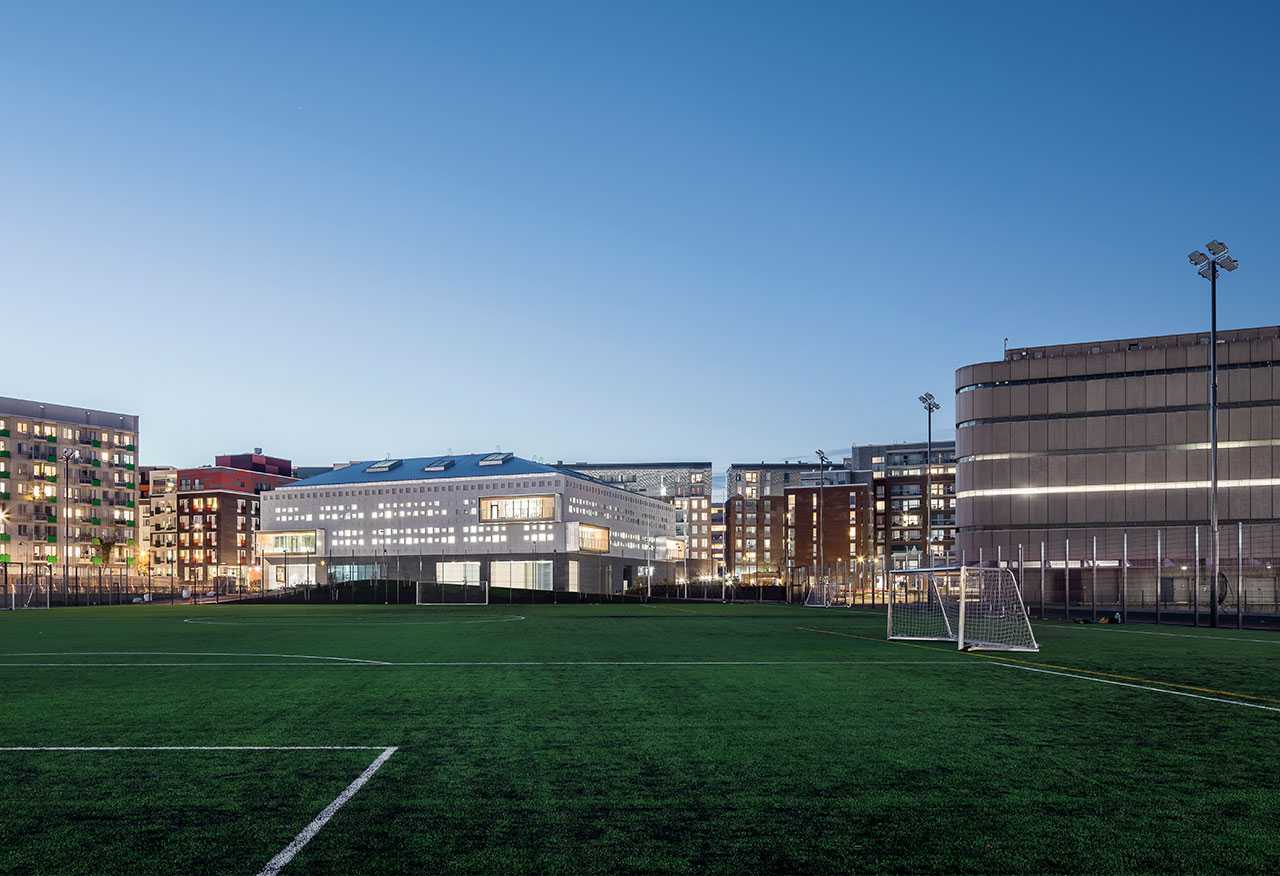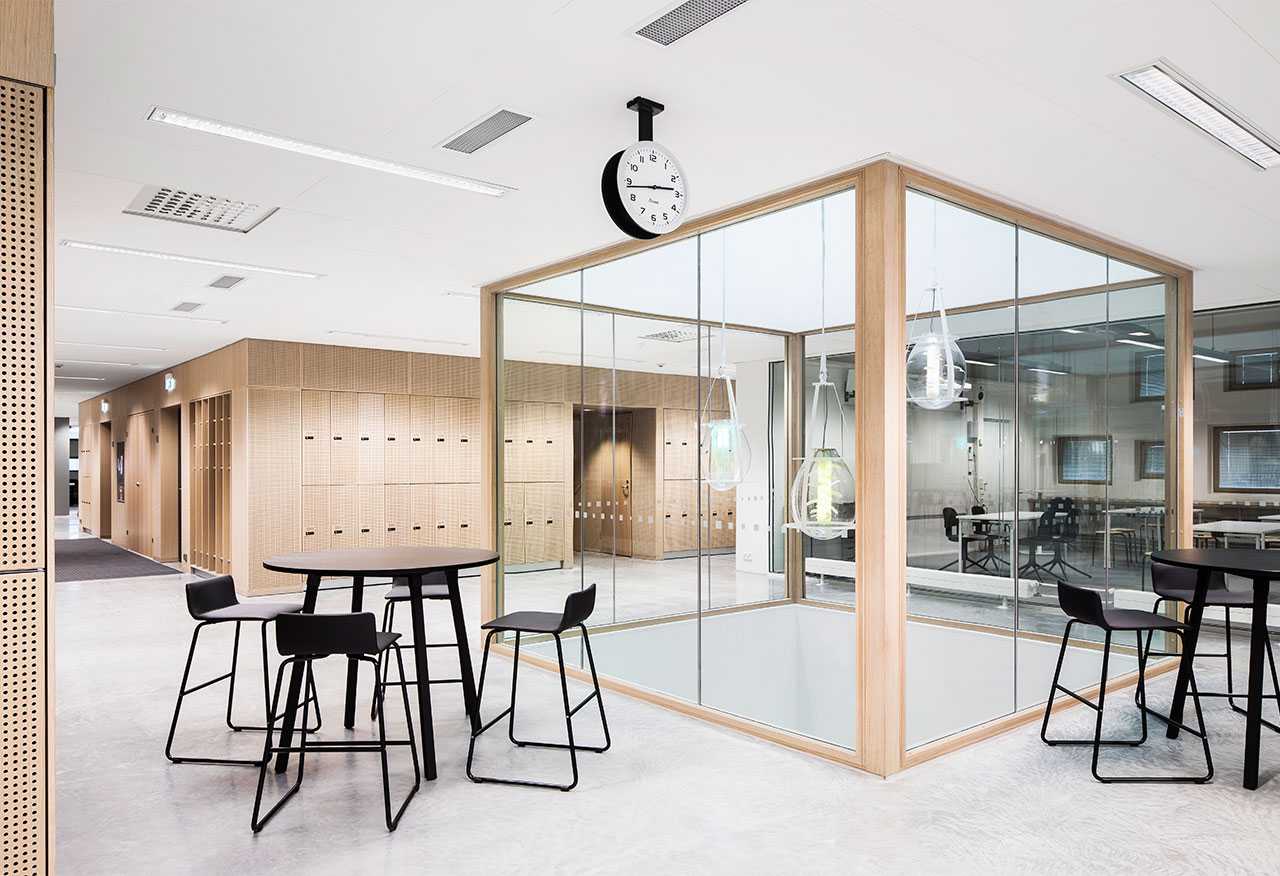 Versatile spaces for phenomenon-based learning
The Jätkäsaari comprehensive school in Helsinki, which represents a new type of school architecture, has started its second school year. The new school is designed to support phenomenon-based learning. Its premises are designed to be spacious, and conventional classrooms and corridors have been replaced with open, multi-purpose facilities in accordance with the new curriculum. One of the key starting points for the design was that inside the building there must be an almost unobstructed view of all the various areas within the building. 
The school's architecture has proven successful – it includes a good mix of both open areas for learning and spaces for withdrawal. The focus of the design and furnishing was on good acoustics and this has been achieved with plenty of upholstered furniture, acoustic curtains and felt. A novel solution was to furnish the balconies so that students can use them as a place to get fresh air and work on group assignments.
A peaceful and stylish school
The school is made up of various multi-purpose learning environments. The spaces can be divided into smaller areas with acoustic curtains, which were selected by AOR for their ease of use. 
Furniture plays an important role in the open areas. The interior design was carried out by Avarrus Architects Ltd, which cooperated closely with the architects on the colour scheme. The furniture was chosen together with the teachers. The goal was to create unique spaces in the learning areas by furnishing them in different ways. The shapes and forms of the furniture have been used to introduce a sense of playfulness. 
To provide a contrast to the spacious premises, soft, earthy tones were selected for the upholstery and materials, and together this creates a warm atmosphere. A lot of wood has been used in the building, and together with the interior design colour scheme this creates a peaceful and elegant school building. The colour scheme has been praised by users and guests alike.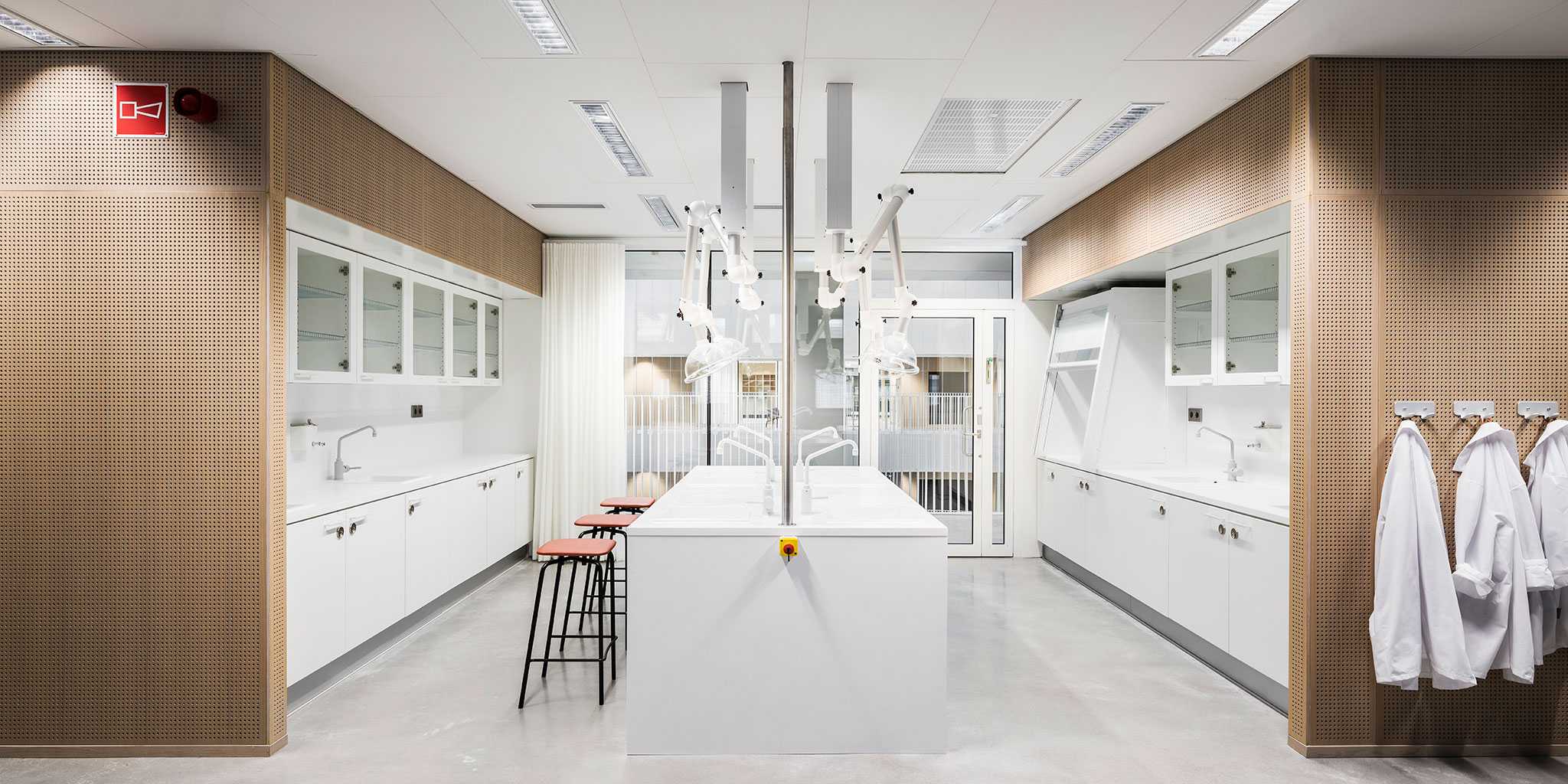 Furniture starring in this case