Havnelageret is one of Oslo's most distinctive buildings, constructed in 1916 and designed by architect Bredo Henrik Berntsen. In 2003, Entra Eiendom bought the property located on Langkaia 1 and started renovation work on the building. The original canteen of the Business Center, serving several entities, was characterised by bad acoustics, dim lighting and long tables in endless rows. Minimal decor and dull furniture made the room cold and uninviting.
Single Point of Contact
Martela was selected as the single point of contact for the upgrading project of the Havnelageret canteen, as part of the agreement between Entra and Martela.
Martela's project team, which included an interior designer and a project manager, was responsible for designing the new furnishing plan. The plan included upgrading the lighting and flooring as well as creating a new colour scheme for the interior. Martela handled all furniture deliveries and installations, including the furniture from partners.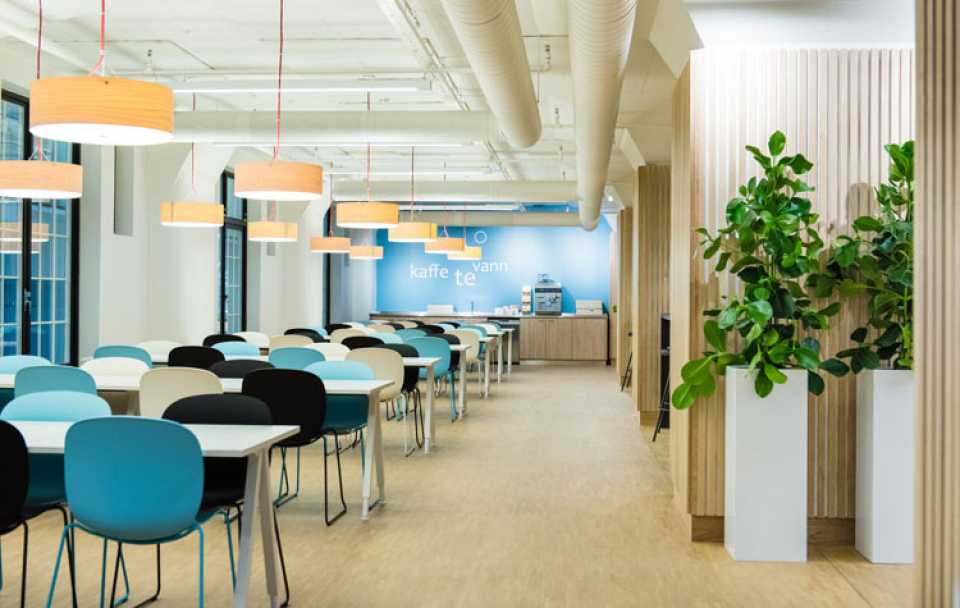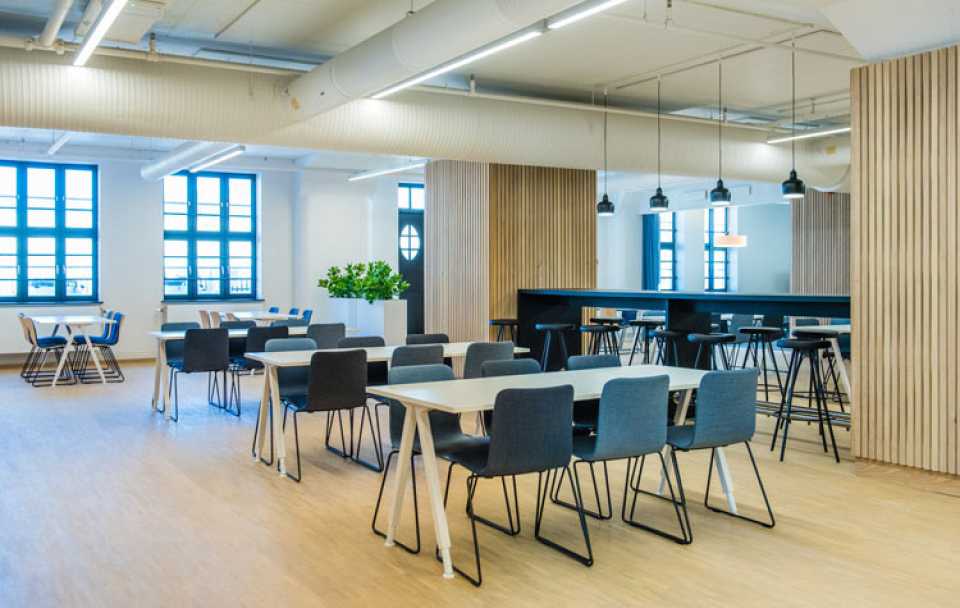 From cold surfaces to wood and bright colours
Entra wanted the new canteen to be user-friendly as well as flexible for its approximately 1,500 visitors. Emphasis was placed on creating spaces for different types of use. A new lounge, bar and sofa zones, and meeting rooms all enable space to also be used for larger events.
Since the location and history of the building were recognised in the design, bright marine colour elements and extensive use of wood were implemented. The canteen, previously filled with concrete and cold, hard surfaces, became fresh and natural. New lighting, a new and varied furniture assortment and extensive use of sound-absorbing materials transformed the space into one suitable for spontaneous and planned meetings.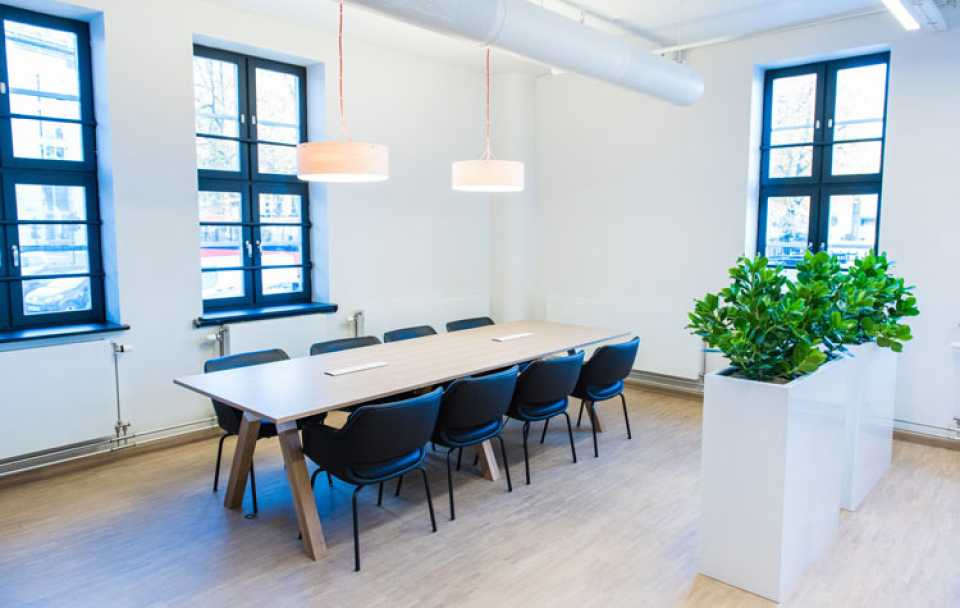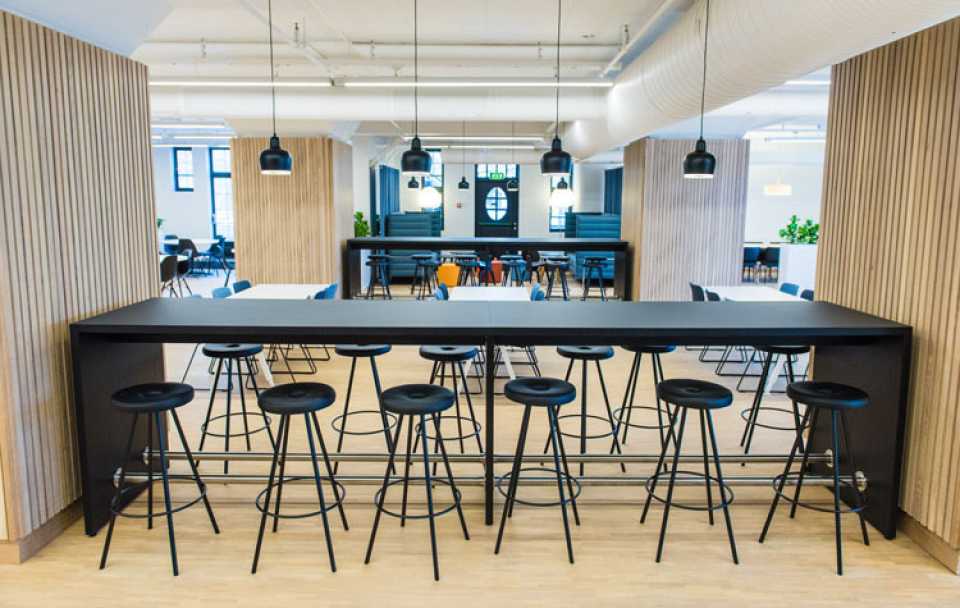 Furniture starring in this case