Interior design Alexander Bladh
Solna, Sweden, 2020
Martela has extensive experience and in-depth knowledge of designing the interiors and development of office environments and workplaces. With the help of the Martela Lifecycle concept, interior design and services were delivered to energy company Fortum when it moved to new premises in Solna outside of Stockholm.
At Fortum's new headquarters in Stockholm the focus is on flexibility and nature
Martela was founded in Finland 70 years ago and in recent years, it has gained a stronger position on the Swedish market. Martela's philosophy is based on the insight that an office is much more than just furniture, floors and walls. Martela had this philosophy in mind when working on energy company Fortum's new office in Solna. Martela has previously carried out work on Fortum's headquarters in Oslo and Helsinki. In spring 2020 it was the turn of the headquarters in Stockholm and here Martela again won Fortum's trust and took responsibility for the design of the new HQ.
"We were assigned this project at the end of January 2020. We received an exploded-view drawing of the premises and set up a project plan. Then we had six weeks to plan almost 8,000 square metres for 500 employees. Fortum placed their complete trust in us and we were responsible for everything from the selection of furniture to the project planning and deliveries. We had full responsibility for this project," says Mikael Hägglund, Martela's Sales Team Manager and single point of contact for Fortum.
Fortum saw the need to coordinate its operations in Stockholm and decided to move from Värtahamnen in Stockholm to Solna.
"We wanted to move our personnel from a total of four offices to one location. The new office is about 8,000 square metres and has space for more than 500 employees," explains Mårten Mohlin, Corporate Real Estate Manager at Fortum.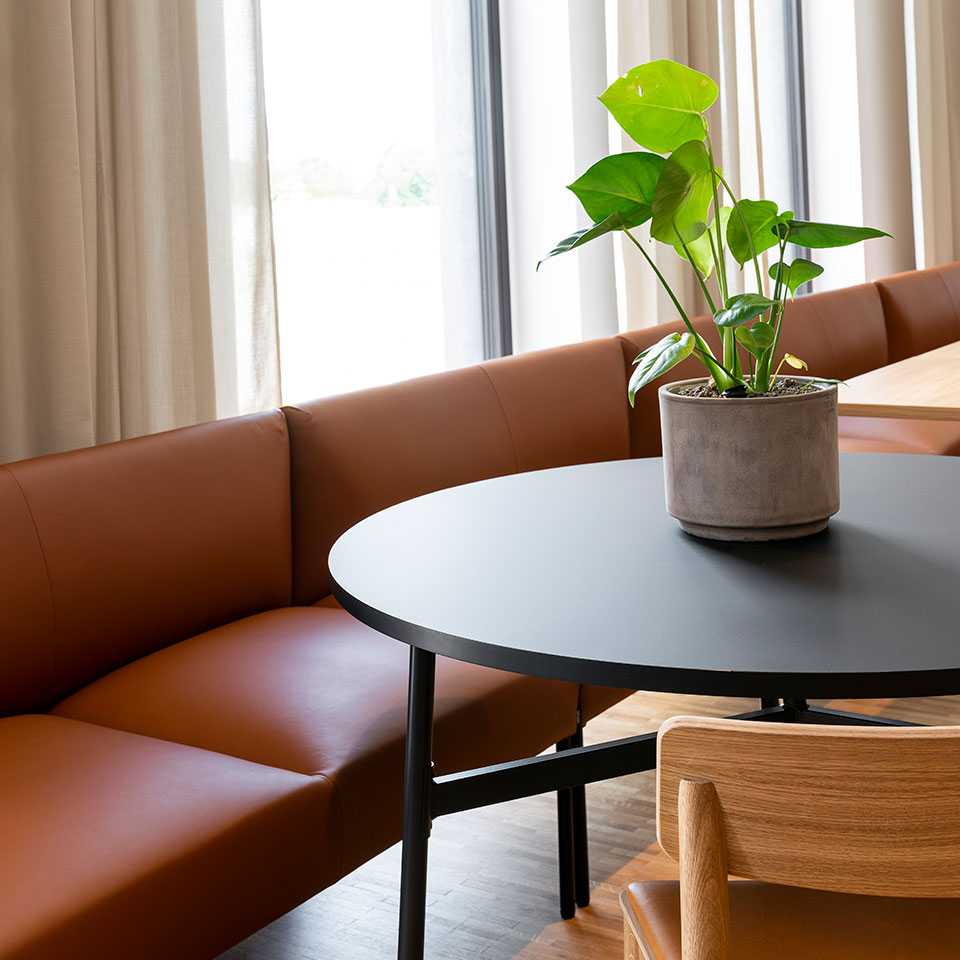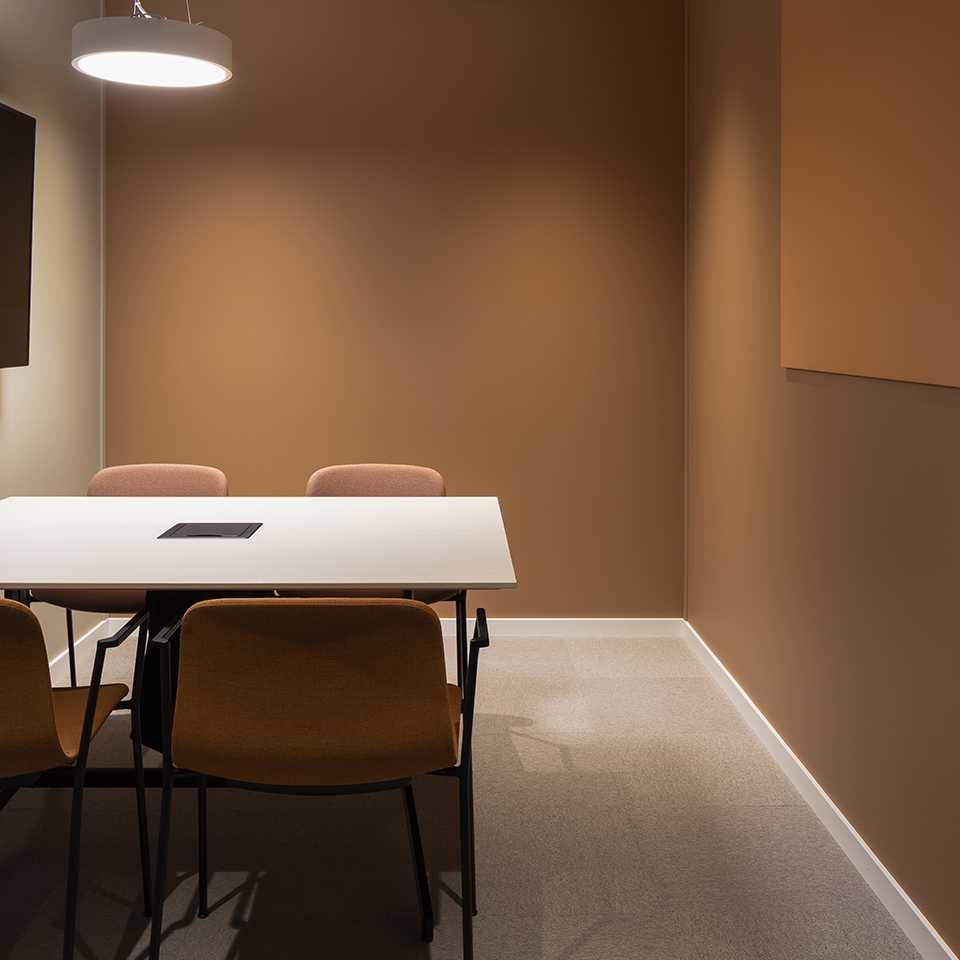 Flexible and inspired by nature
Fortum had certain wishes regarding the new office. Above all, the company wanted furniture that accentuated the flexible areas that were designed for the premises. The new office has what is known as 'free seating' with flexible workspaces, which means that employees do not have designated places and can freely choose where to work.
"We have storage lockers where we can leave our things. The office has been designed to allow employees to come in each day and simply choose where they want to work," says Hägglund.
Strategisk Arkitektur produced a design concept that was then provided to Martela at the start of the project.
"With the help of Fortum's concept handbook, we were then able to build on the concept. We decided to take inspiration from nature, with lots of elements made from wood, lots of green and lots of earthy colours," says Martela's Workplace Designer Alexander Bladh.
Project management started on day one
Martela assumes full responsibility in small and large projects regarding planning, steering and coordination and took responsibility for all the practical matters related to the move, from start to finish.
"Furniture plays a huge role when it comes to the interior design of new offices, so as the furniture supplier we had a significant role. We have seen huge benefits in successful projects where we have had full responsibility for the project and for the partners who are involved. We oversee activities and ensure they are carried out effectively and at the right time and we take care of information flow between the customer and the partners," says Lina Karlsson, project manager at Martela.
A project of this size needs many contributors, both internal employees and partners. There are many practical matters to keep an eye on and the help provided with the planning and steering ensured that daily operations were able to continue uninterrupted.
"We can't expect the customer to have internal experts in this particular area. We naturally see this as our area of competence and that it is our job to provide the type of service which allows the customer to focus on the parts that are related to their core area of business," explains Karlsson.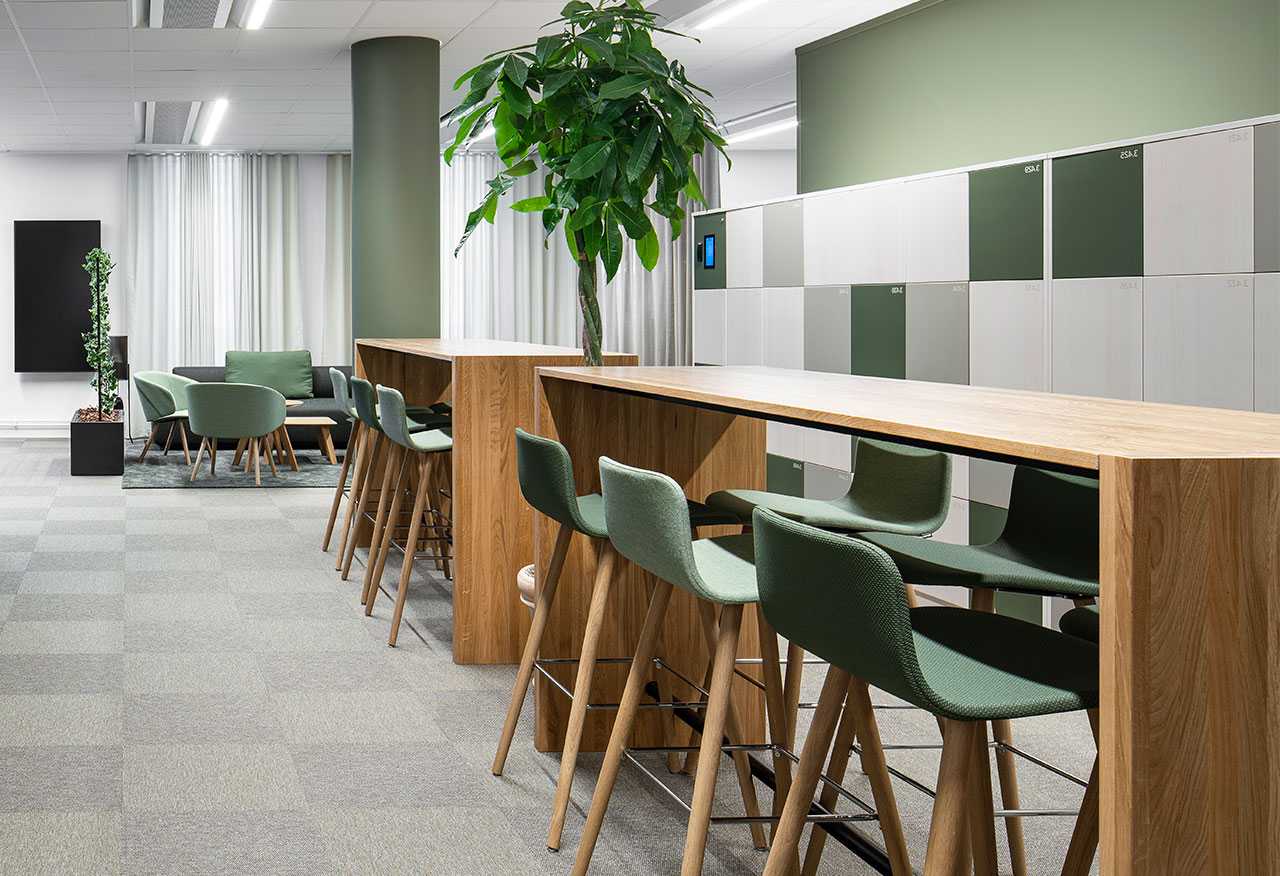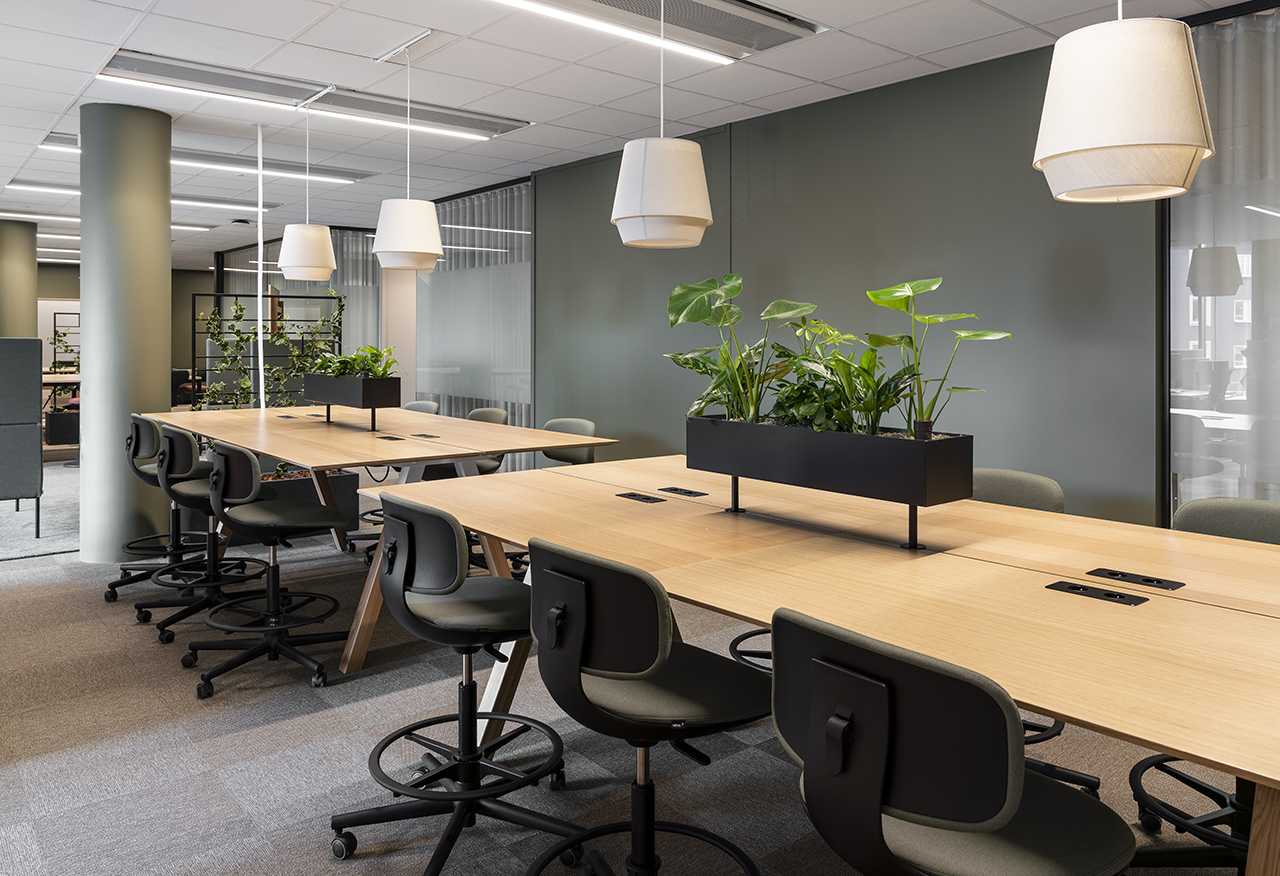 Focus on recycling and reuse
Before carrying out such a large project as this one for Fortum we have, among other things, a list containing 50 points that functions as a practical guide in a move. It covers everything to ensure that the move goes smoothly.
"We took care of the project management throughout the entire process. Everything from making an inventory of Fortum's furniture and selling everything that was not needed, to the actual process of moving furniture and IT equipment, among other things. In the end, we achieved a reuse percentage of almost 85 per cent and threw away very little," explains Mikael Svensson, who is in charge of installation and service at Martela.
New standard of office
Despite the extremely tight schedule, the project was completed without any real problems and with very successful results. The light and modern premises with workspaces, areas for collaboration, a cafe and restaurant are perfectly integrated and create a calm and harmonious atmosphere where every area is suited to its purpose.
"We have been able to steer and plan all parts of this project. I have been involved in many projects over the years, but this is by far the most enjoyable one and the one that has been most successful, precisely because we had 100 per cent responsibility," says Hägglund.
Fortum is also pleased with the results.
"The collaboration with Martela worked excellently and we were able to keep to our joint schedules. The final result exceeded our expectations and the feedback that I have received from my colleagues has been very positive. Those who work at the office think that the premises are modern, open and suited to their purpose. It is very clear that we have set a new standard with this office," says Mohlin.
Furniture starring in this case