Interior design Irene Koukku
Helsinki, Finland, 2016
Workplace change that supports corporate culture, interaction and adaptability
At the Finnish Red Cross Blood Service's premises in Helsinki, change was inspired by both practical needs and a desire to change the corporate culture. It was necessary to reduce floor area and enhance its utilisation to make room for a new sub-tenant. The main goal was to improve collaboration and interaction between teams and to enhance the utilisation of workspace and improve adaptability to increase the ease of making future changes.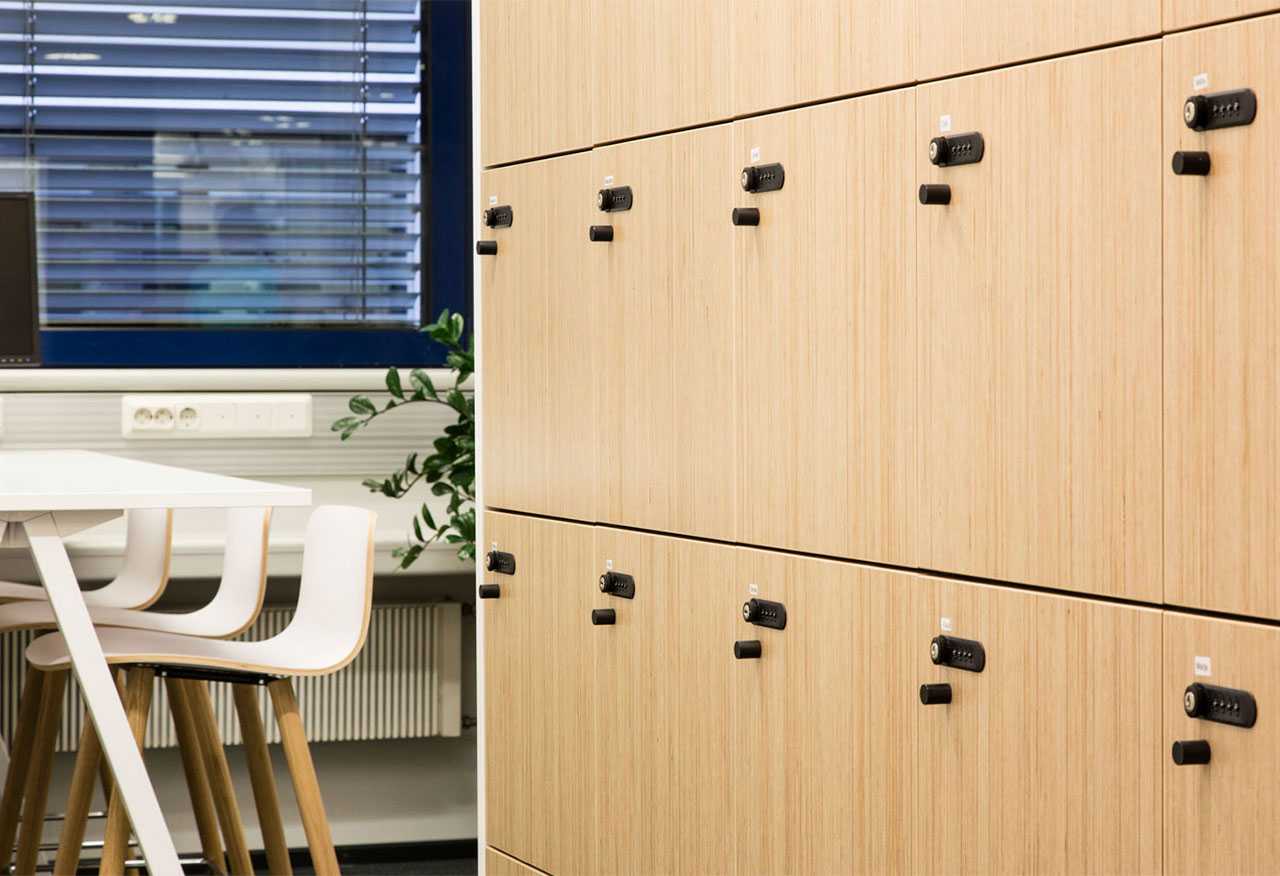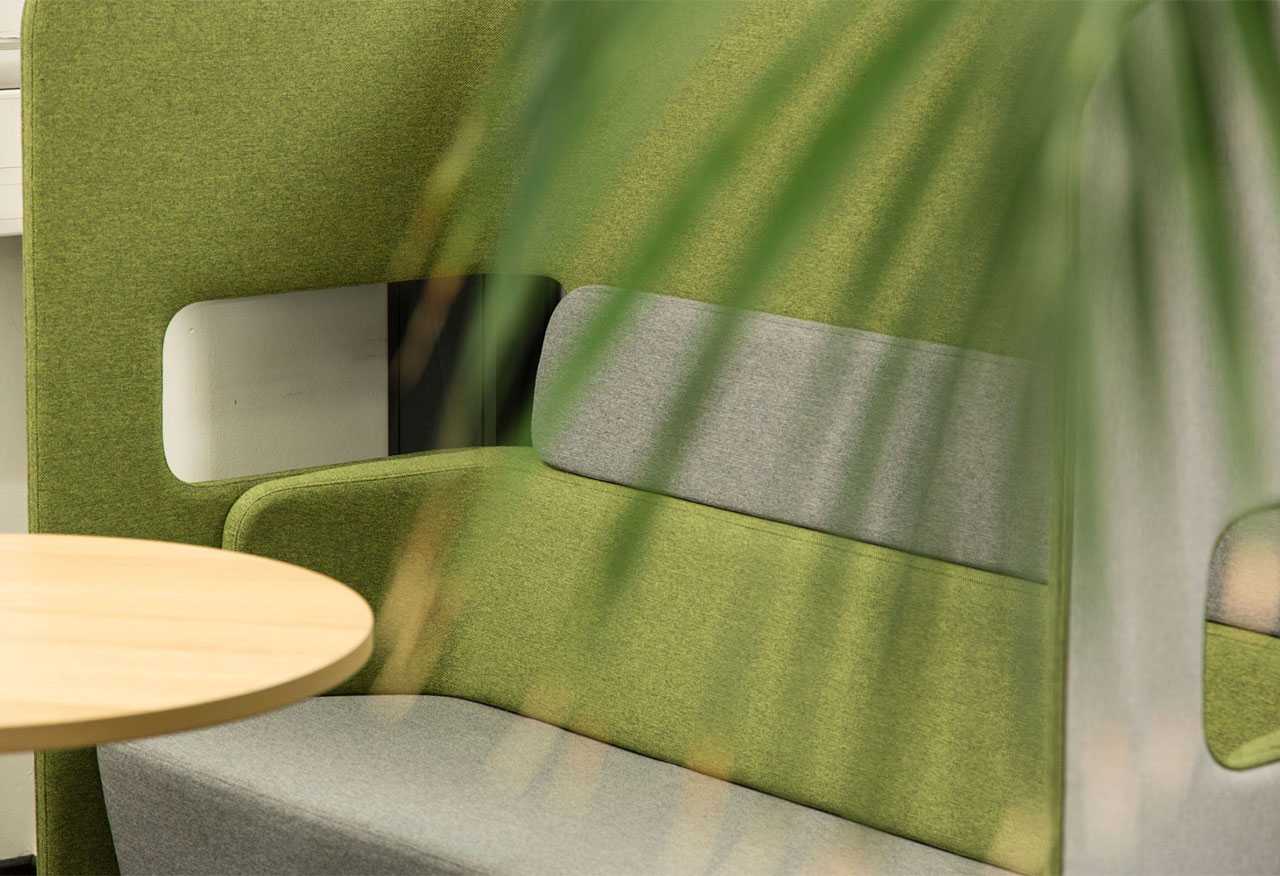 Wellbeing at work and interaction
The employees affected by the change all had their own workstations and desktops. Because the Red Cross wanted to pay especial attention to ergonomics, wellbeing at work and job satisfaction, everyone was provided with an electrically adjustable desk and a laptop. This improved ergonomics and enables people to work where they want to. Individual needs were also taken into consideration. Everyone has access to the small meeting rooms or special workstations intended for quiet work that are right next to the ordinary workstations.
In addition to existing small meeting rooms, space that supports interaction was added to the lobby on each floor. Spaces for meetings between small groups were placed close to the individual lockers. These spaces are not separated from their surroundings and are easily accessible to everyone. They are great for casual meetings with colleagues, and as the meeting rooms are close by, it is easy to move into them if needed. The shared café and restaurant and the loft above were modernised to make them more functional and suitable for different uses.
Continuous workplace improvement
Change continues at the Blood Service. The larger meeting rooms will be modernised.
 "We enhanced space utilisation and improved ergonomics and interaction. The premises have a very open and airy feel and encourage collaboration. You can adjust the furniture to your needs and choose where to work depending on the kind of work you are doing. When new employees arrive, we don't have to waste time finding them a workstation. Instead, they can get straight to work just like their team mates," says Willy Toiviainen, Director, Communications and Human Resources, at the Finnish Red Cross.
Furniture starring in this case