PodBooth
Are you a solo, a duo or a quartet?
Three sizes of PodBooths make sure there is a peaceful place to meet regardless of your assembly. PodBooth is ideal for taking calls, whereas PodBooth Meeting provides a quiet space for small groups to meet in peace. Our newest addition PodBooth Duo is perfect for parties of two.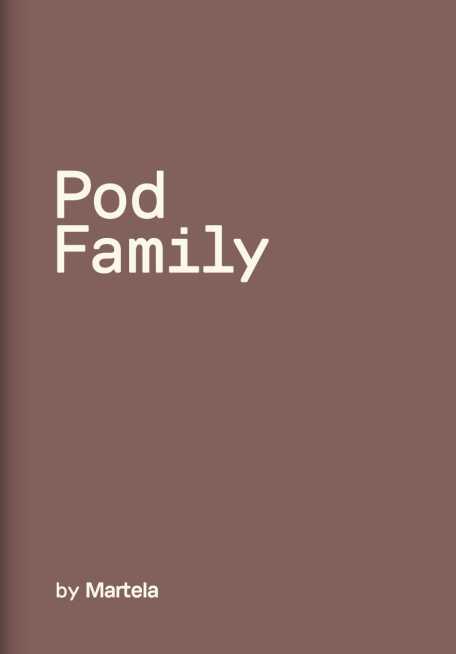 The Pod family was born out of a need to create intelligent and comfortable workplaces, where you can work and meet in peace. Download the brochure to learn more!
PodBooth
More than meets the eye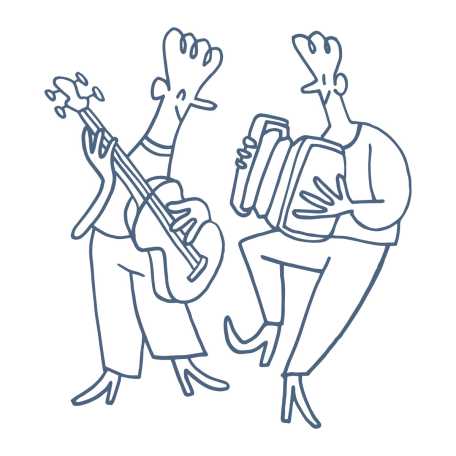 Right size for every party
Three sizes of PodBooths make sure there is a peaceful place to meet regardless of your assembly.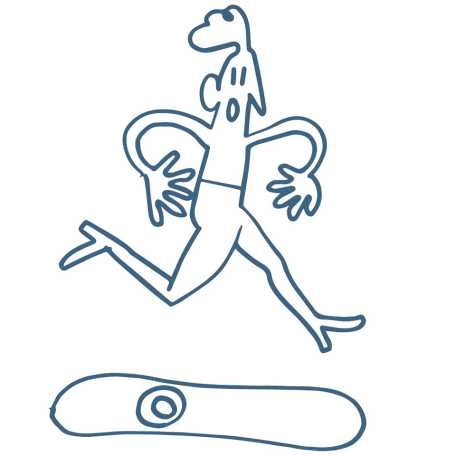 Custom interior
Get them with or without furniture, PodBooths are always designed according to your needs.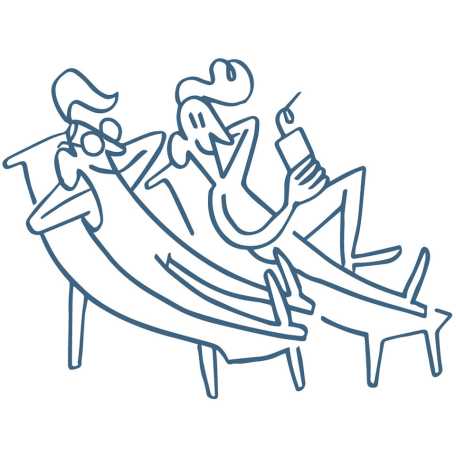 Optimal conditions
In addition to the contemporary design, PodBooths have optimal conditions for meetings with adjustable fan speed and dimmable lighting.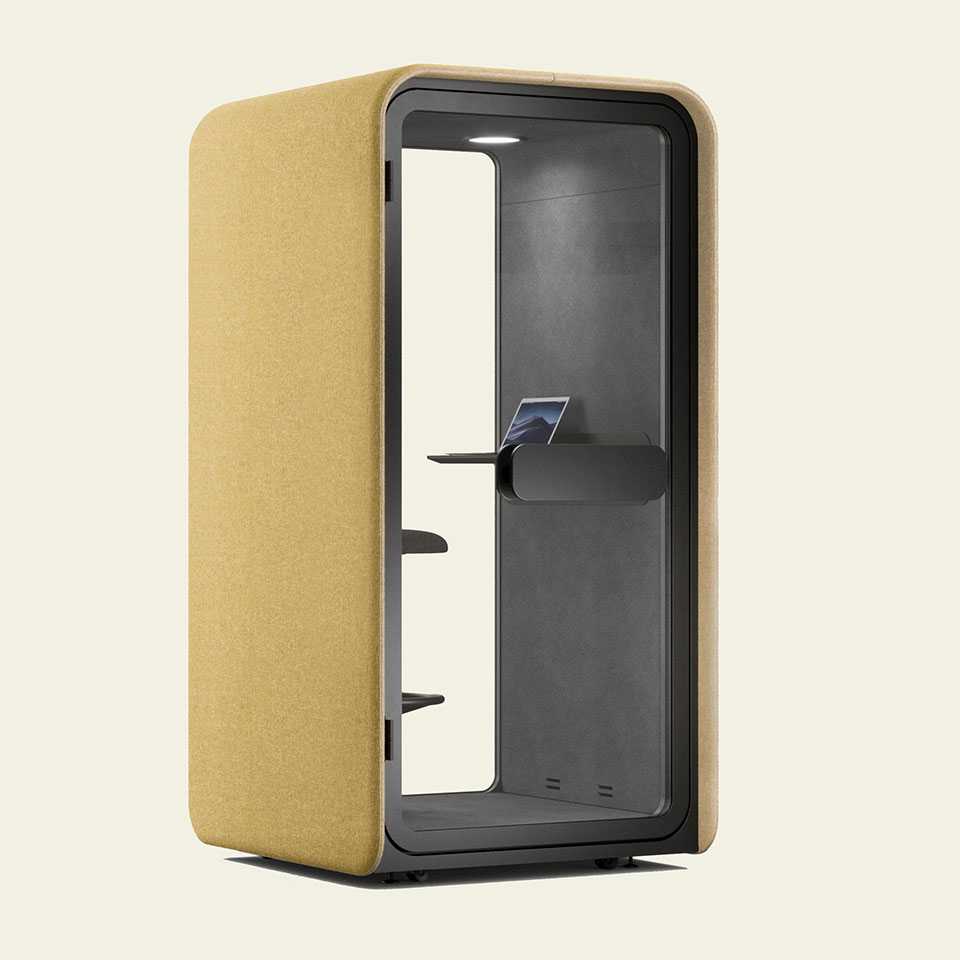 PodBooth – soundproof phone booth
According to a new industry standard ISO 23351-1, PodBooth has proven to have one of the best soundproof qualities of all the pods on the market. Initially designed to bring peaceful atmosphere to its surroundings, we are happy to say PodBooth goes even beyond.
Pod Family & WaaS
Flexible solutions to changing needs
Both modern and timeless, Pod family is all you need for a coherent workplace interior. You can now keep your work environment up to date and optimal with the Pod family and our Workplace as a Service model. Contact us and we will tell you more!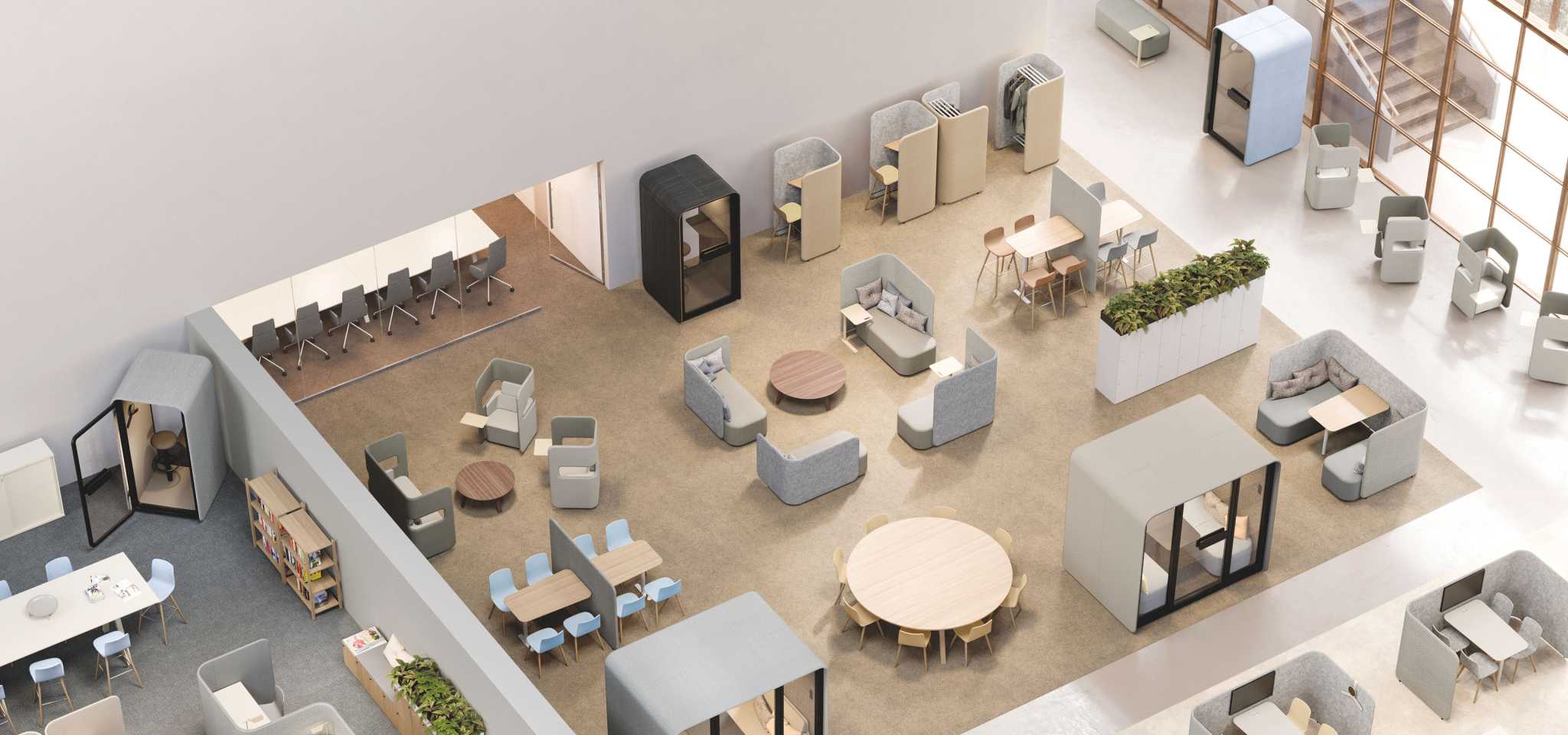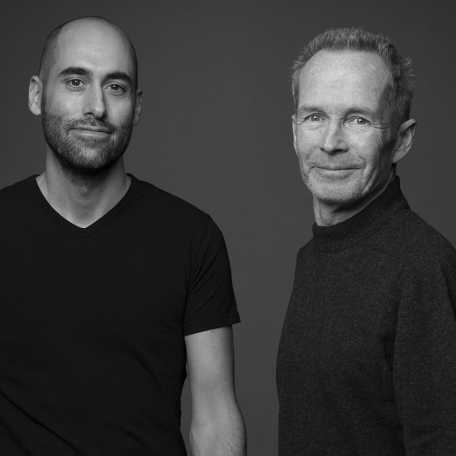 "With its large size for four people, PodBooth Meeting challenged us to go big on the inside while designing the exterior as a delicate piece of furniture. The result is not just "another box", but a super-silent room with a strong identity and all the same tactile qualities that run in the Pod family."
Henrik Kjellberg & Jon Lindström, o4i Design Studio
Happy Mondays since 1945
Founded in 1945, we are a family company specialising in developing human-centred working and learning environments. We offer solutions for modern working needs – mobile work and activity based offices.