How often do you stop to think about what quality means in your workplace? For some, quality means on-trend furniture from a well-known brand, while for others it means tried and tested classics. But it is so much more. In furniture, the concept of quality includes both functional and visual aspects. High-quality furniture not only makes your office look great, it is also an investment that supports your company's brand and your employees' wellbeing.
Greater emphasis on quality in offices
Functionality is far more important in office furniture than home furniture. It means versatile usage and good ergonomics. When functional furniture is combined with the various office zones, work becomes more efficient and pleasant. But quality is not just about what you can see and feel. Sustainability aspects are also increasingly highlighted in the concept of quality. Martela's furniture is tested to withstand at least ten years of normal working hours (8 hours a day), whereas furniture for the home is only designed for short-term use.
Read more about how we test our furniture and our accredited testing laboratory.
Durable and repairable
When selecting furniture, it's also worth making sure it can be repaired and maintained. High-quality design makes furniture easy to maintain and lengthens the useful life. Martela favours durable, recyclable and responsibly produced materials. High-quality furniture has many lives, and timeless products can be passed down from one generation to the next.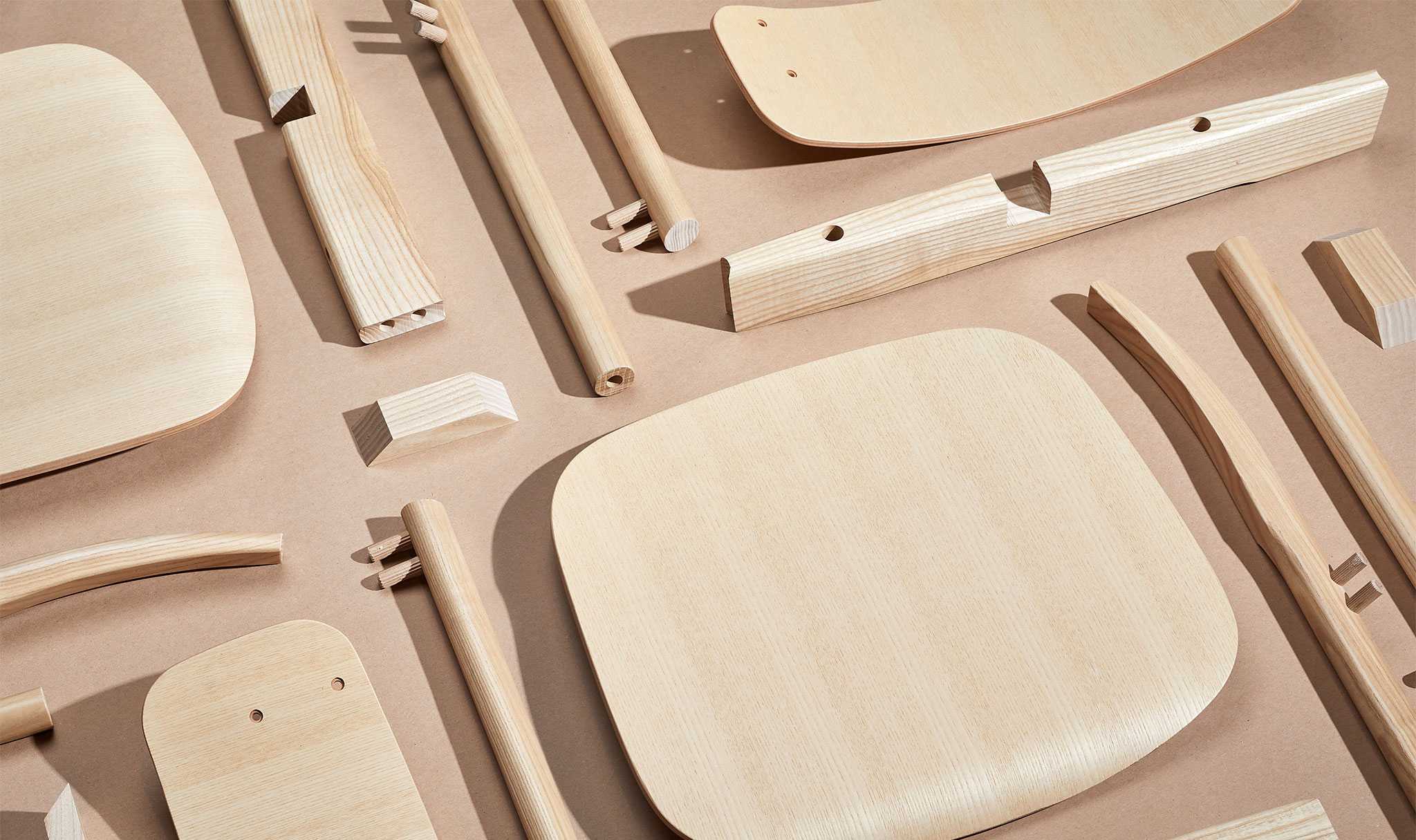 Timeless design is always in!
Timeless design is also an aspect of quality. When designing an office environment, it's important to consider which elements will stand the test of time and which can be used to create changing interior design elements. Our Kilta chair is the most famous of our classic products, and has even made it into the collection of MoMa in New York. Beautifully reupholstered Kilta chairs often feature in the Instagram posts of upholsterers and interior designers and they look as fresh and on-trend as ever. Other modern classics include our Frankie and Bobby tables.
In spring 2023, we launched our family of Ella chairs, which is poised to make history as a new timeless classic. Ella, designed by Antti Kotilainen, was a hit among influencers and journalists at Miltton's Media Day. Testers praised the design of the seat and backrest. Many felt that Ella's beautiful design would be perfectly suited for the home. There was positive feedback for the new materials and new colours – the use of recycled plastic shows that sustainability aspects have been taken into account. It is easy to see that Ella chairs will be in fashion for years and decades to come.
Images: Angelina Ilmast / Miltton ScenesAW23 Media Day
At Martela, we have a strong desire to create solutions that genuinely support our customers in what they do. Quality and design thinking are reflected not only in our products and services, but also in our working methods, where customer orientation is at the heart of everything we do. Our ambition is to design happy Mondays, smooth working weeks and sustainable choices for organisations.
We'd love to help you find a sustainable way to develop your workplace – feel free to contact us!

Contact us!