Remote working is here to stay
An ergonomic home office need not cost a fortune
Our homes have now become an extension of the workplace and this development is only set to continue. An ergonomic home office purchased as a service helps reduce the number of sick days caused by musculoskeletal problems.
Many of us can feel in our bodies the effects of the prolonged period of working from home. Our entire lives now revolve around the home, we have had a stiff upper back since last April, and our sit/stand desk at the office is only a distant memory.
Nobody knows when normal work at the office will resume. And even after we start the new normal after the pandemic, it is likely that we will adopt of hybrid model of working from home and the office permanently. Habits and ways of working have changed, and many will want to continue working from home or even from the summer cottage at least some of the time.
"There is no going back to the way things were before the pandemic. Employees are keen to get back to the office but at the same time they will want to hold on to the new adaptable ways of working when the pandemic is over," says Artti Aurasmaa, CEO of Martela Group.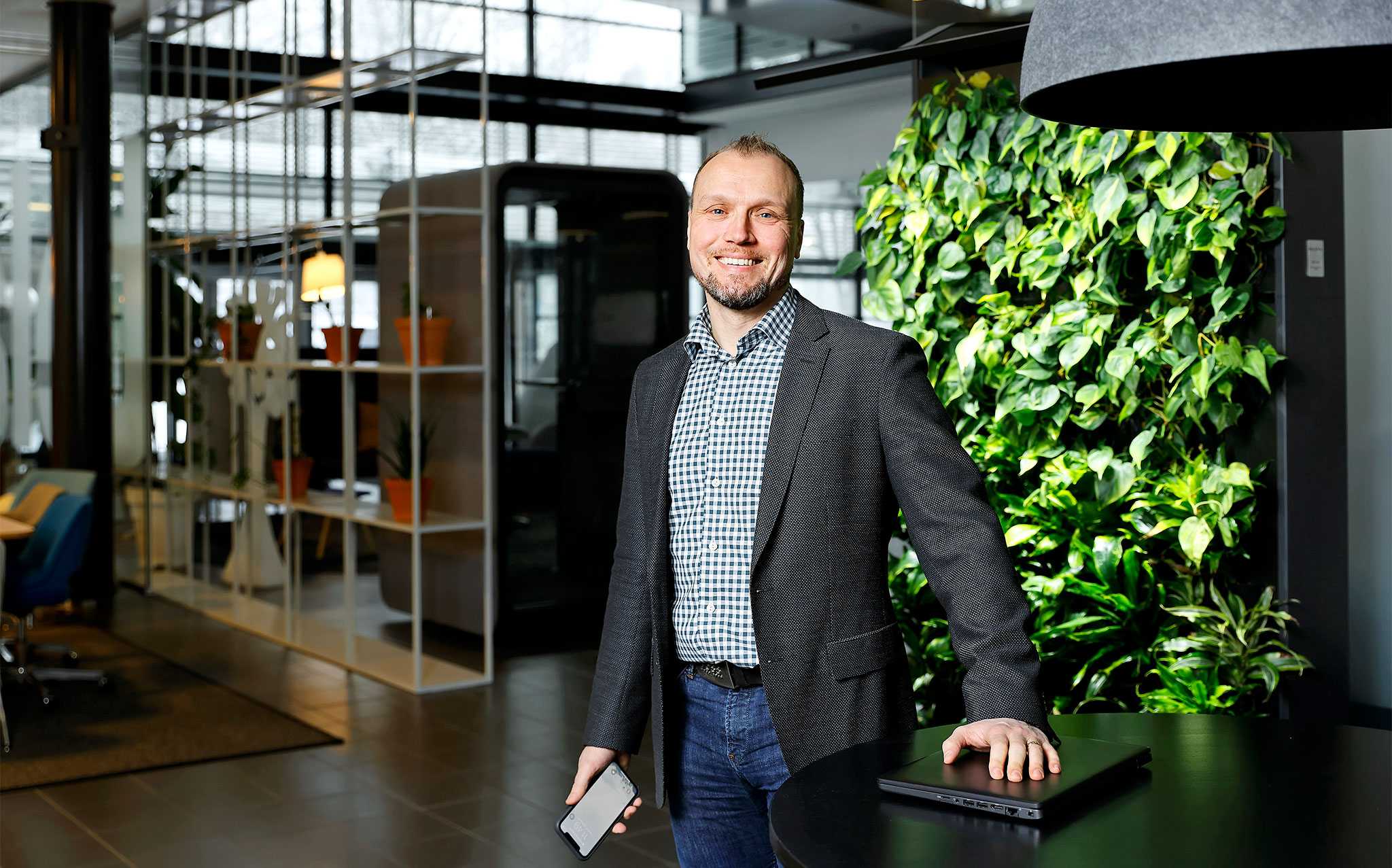 For businesses, this means that the workplace of the future will be split between different locations. This presents an opportunity to scale down unnecessary floor space at the office but also a challenge to improve the ergonomics of the home office.
"The home office does not need to be an unhealthy workplace. An ergonomic workstation is an investment that will pay itself back through a reduction in the number of sick days, regardless of whether the workstation is at the office or at home. Many of us have experienced back problems during this period of working from home. It is important to ensure that the pandemic will not permanently undermine employees' ergonomics," Aurasmaa says.
Permanent change and adaptability
One way of managing uncertainty is to favour service models in sourcing. For example, computers and phones are now often purchased as a service: by paying monthly rental costs, we receive regular upgrades without additional investments.
The service model means that companies do not have to consider how to scale purchases to ensure there is always a sufficient number of devices.
In a similar manner, the workplace can also be purchased as a service for a monthly fee, which frees businesses from major investments. The service model is an easy and adaptable way of ensuring ergonomic workstations at home, too. The employer can acquire an electrically adjustable desk and adjustable task chair for an employee's home office at a monthly cost of a few dozen euros.
 
"One sick day costs an employer hundreds of euros, and in an expert organisation this can be as much as more than one thousand euros. An investment in an ergonomic working environment will pay itself back in no time," says Aurasmaa.
The service model provides more flexibility for workplaces, improved risk management and better predictability of costs. Property and workplace costs play an important role in a company's cost structure: premises and their changes easily tie up to a considerable amount of capital.
"The world is changing rapidly, and it is difficult to predict what our needs will be tomorrow. For businesses, this is a smart way of future-proofing the workplace in the long term," says Aurasmaa.