Martela's path to carbon neutrality
We announced our aim to become carbon neutral by 2035 in line with the Finnish Government's ambitious targets. However, the achievement of the Finnish Government's targets is now in doubt because the carbon sink of forests is not as significant as originally thought.

So how will Martela achieve carbon neutrality? The solution lies in Martela's circular economy measures, as the most significant source of Martela's emissions is the raw materials used in the furniture delivered to customers.
Scope 1 and 2 emissions from own operations
The direct carbon dioxide emissions from our own operations come from the energy used to heat our premises and the emissions of the fleet of transport equipment in our control. These climate impacts calculated according to the GHG protocol are called Scope 1 and Scope 2 emissions.
We have been reducing the carbon dioxide emissions from our production processes by using zero-emission electrical energy for almost a decade. At the same time, we have also been reducing our energy use by concentrating our manufacturing operations. Over ten years, we have already achieved an 89% reduction in carbon dioxide emissions from purchased energy. We have also reduced our energy use by rationalising other premises, even though we only actively monitor the energy use of our production buildings and head office based on the limits of the mandatory energy audit.
In order to reduce carbon dioxide emissions from installation delivery, we piloted the use of electric vans during 2022 to assess their suitability for our needs. We have not come up with a practical way to use electric driving power for more heavy-duty vehicles, and according to our assessment, biogas is only an interim step towards more climate-efficient driving power.
Scope 3 emissions from value chain and procurement
Calculating scope 3 emissions is as challenging for us as it is for others. Most of our calculated scope 3 emissions come from the materials used in the products we supply to our customers. In 2022, they accounted for around 6,200 t CO2, which is 75% of our total emissions.
Our products have always been designed to be durable, which means that the material we use will remain in its original use for as long as possible. Since the 1990s we have been involved in the development of European furniture standards so that it is possible to verify the durability of products in a research-based and comparable way even before they enter the market.
Changes in the way that offices and public indoor spaces are used often mean that furniture has to be replaced before it reaches the end of its useful life. Martela has, for a long time, offered customers the possibility to incorporate existing furniture into their new furniture plans. If existing furniture is no longer fit for purpose, we also offer a service where we find new users for the furniture, refurbish the furniture or recycle furniture that has reached the end of its useful life in a responsible way. The aim of these activities is to maximise the utilisation of these materials.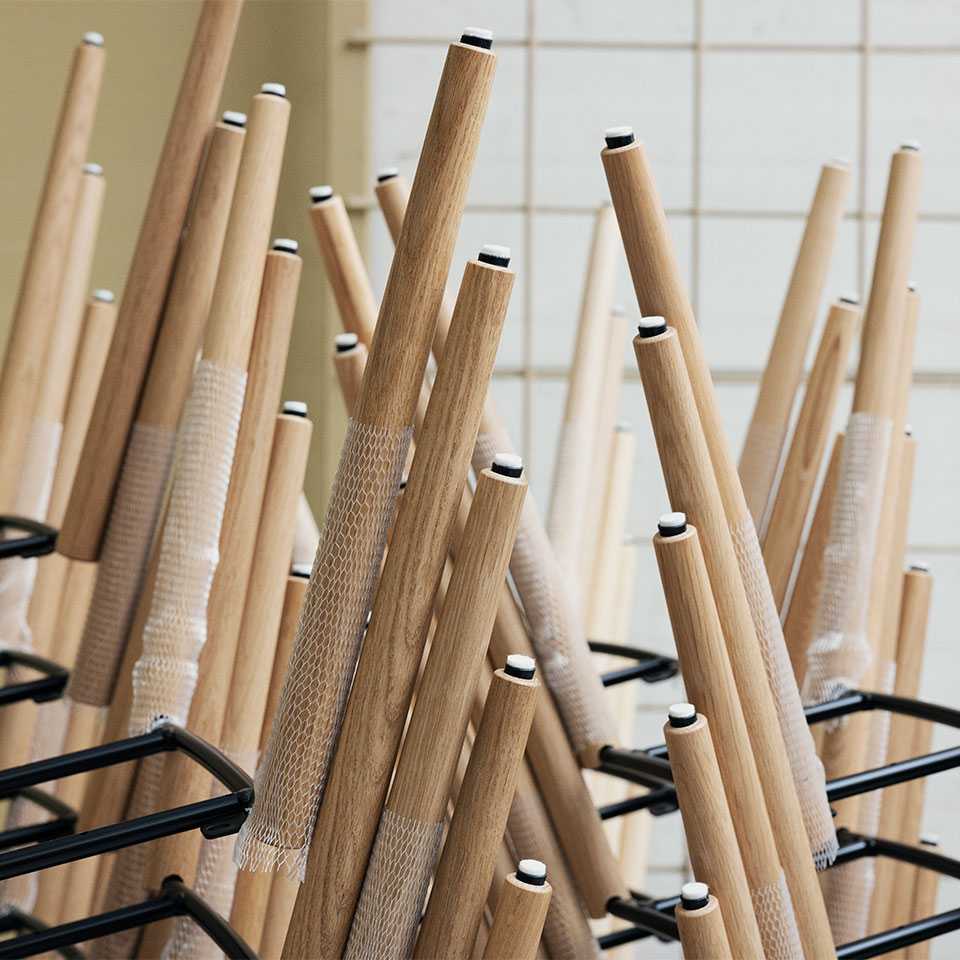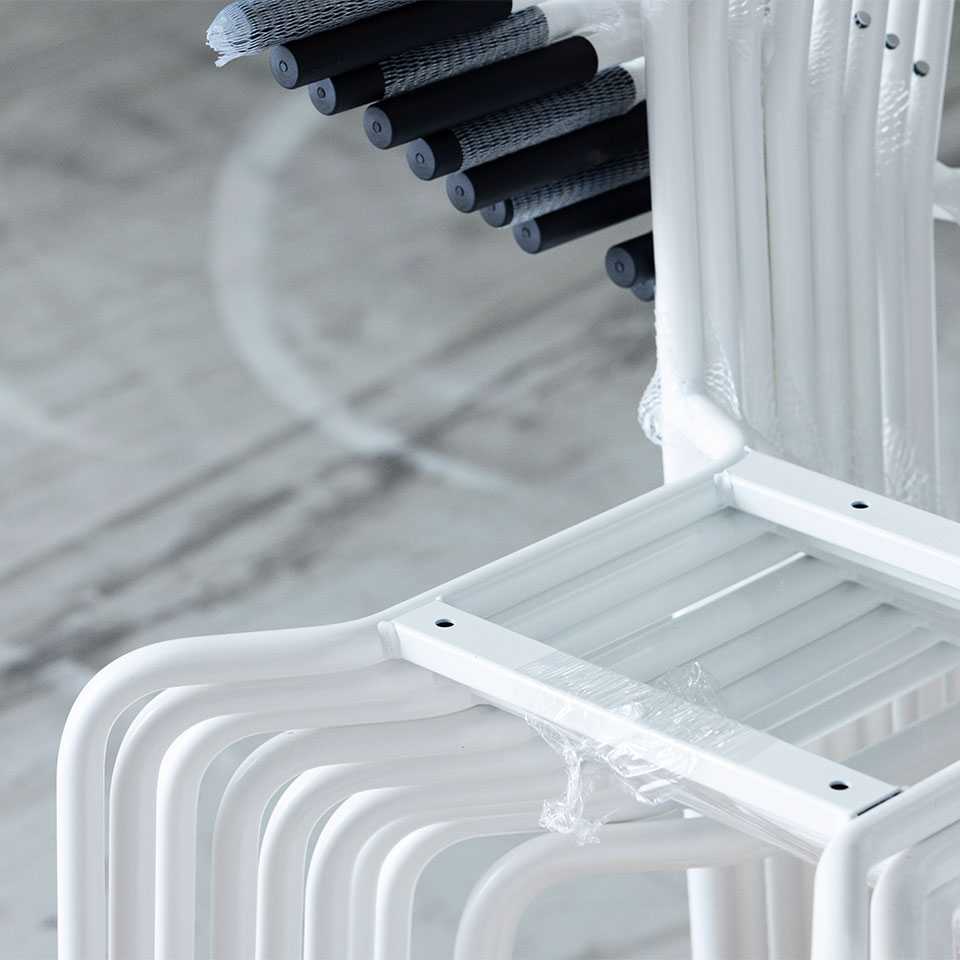 Circular economy model and carbon handprint
We have developed our Lifecycle model based on the principles of the circular economy. The model starts with identifying the actual needs of the users in terms of the facilities and designing a workplace that will meet these needs. When a space meets the needs of its users, furniture that is suited to the purpose will be used efficiently and the amount of space will be optimal. Through Martela's material use, or scope 3 emissions, customer companies can reduce their own scope 1 and 2 emissions as their space utilisation rate improves.
We also know that user needs regarding a certain space can change, so the original user may not want to use the furniture for its entire useful life. To address this issue, we have developed the Workplace as a Service (WaaS) model. Here, the customer always has the furniture that is needed, and we take care of refurbishing and finding new users for the furniture that the customer no longer needs.
In order to develop a way of calculating the 'carbon handprint' in a comparable way, we joined the science-based Carbon neutrality empowered by handprint project. The calculation model created in the project is still being peer reviewed, but in theory, the furnishing as a service concept is promising and it looks like we will be able to use it in the future to calculate the 'carbon offset' produced through our services.
Carbon emissions will never be eliminated completely
As a lot of wood is used in Martela's products, it is not realistic that our operations will ever be completely carbon-free. Therefore, we have been looking at ways to use the wood-based materials as efficiently as possible. We also want to ensure that the products made from these wood-based materials can also continue to be used as materials after their original use. A large share of the production waste streams is made up of wood-based machining waste, packaging materials that cannot be reused, broken components or wood-based parts of used furniture that cannot be recovered for utilisation.
In 2022 we analysed the climate impact of our production waste for the first time. The calculation was made by our waste management partner and covered 97% of our production, as production in Poland was not included. Based on the calculation, the carbon dioxide emissions caused by the processing of our production waste amounted to about 260 t CO2eq. At the same time, emissions of about 1,500 t CO2eq were avoided in the production of raw materials and energy production through the recovery of waste. Thus, a calculated reduction of 1,240 tonnes CO2eq, which is about 20%, in carbon dioxide emissions was achieved through the utilisation of waste streams as we were able to utilise 99% of all production waste. Most of the furniture collected from customers for recycling is also wood-based, but there is no corresponding calculation available for this. However, we can estimate that by organising the recovery of material from customers it is possible to achieve almost double the 'carbon offset' when compared with the amount of production waste.
New uses for wood-based production waste
At our component production facility in Kitee, the waste generated from leftover pieces of wood-based panels and machining is mainly used in energy production on account of transport distances. There is a district heating plant next to the Kitee production facility but it is unable to use the waste wood panels because of their high nitrogen content. So, we set out to find out where this nitrogen content could be useful.
Tampere-based Soilfood Oy has been carrying out extensive studies on our behalf to find out whether it would be possible to use the wood waste for soil improvement. Unfortunately, the adhesives used in the manufacture of the panels has been a challenge in these studies. We aim to explore the potential for recycling the wood fractions as a raw material for new particle board in the future. Using the wood fractions as a source of energy has, so far, made the most sense for us, especially when this has replaced fossil fuels. While this can have a positive climate impact, burning wood is not sustainable from a land-use perspective.
More accurate analysis with data
In order to be able to analyse our opportunities for reducing the climate impact of materials more accurately, we have decided to acquire a new tool which will allow us to carry out more detailed environmental impact analyses. The tool will help us to more accurately calculate the impact of the share of recycled materials of our materials on our climate impact. Martela has also joined the Circular Design training programme to develop increasingly sustainable business operations and more sustainable product and service solutions.