Martela Partner Days in Espoo, Finland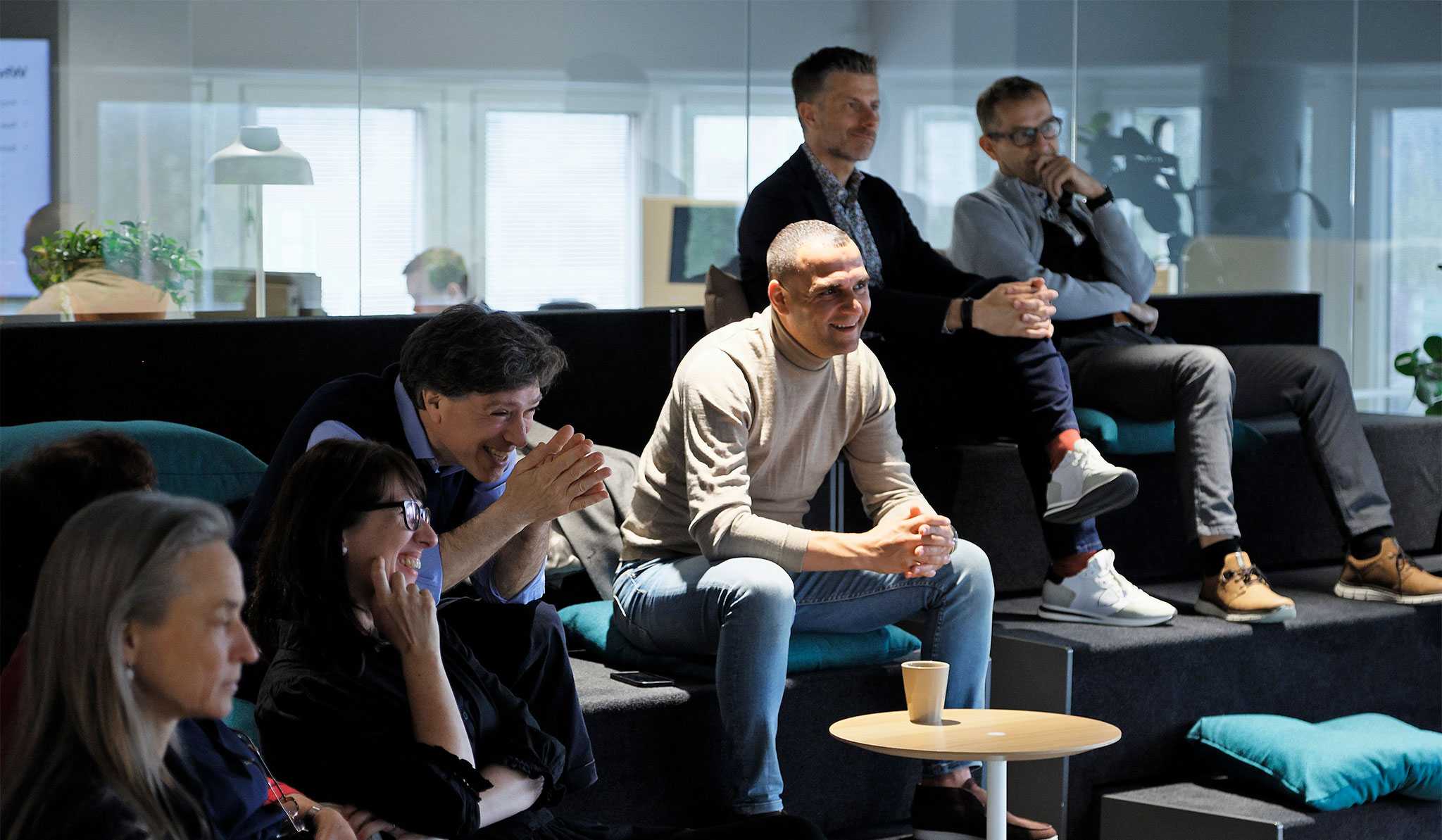 Did you know that Martela furniture are sold worldwide through our dealer network? We were delighted to have some of our European dealers visiting our new office in Espoo for two days. The visit consisted of presentations of Martela's latest news, products and the new office, as well as discussion of the impact of the rapidly changing  work methods on interior design trends and Martela's own offering development.
The cheerful conversations filled the space and the Martela team and dealers enjoyed being able to share experiences of the big change of the last couple of years and its impact on the industry. Dealers gave praise for Martela's security of supply in challenging times. The Netherlands, Spain, Italy, Switzerland, Denmark, the Czech Republic and Estonia were represented. There are differences between the different markets, but everyone seemed to have a common view that the need for flexible solutions, attractive premises for employees and modular & stylish furniture will continue to grow.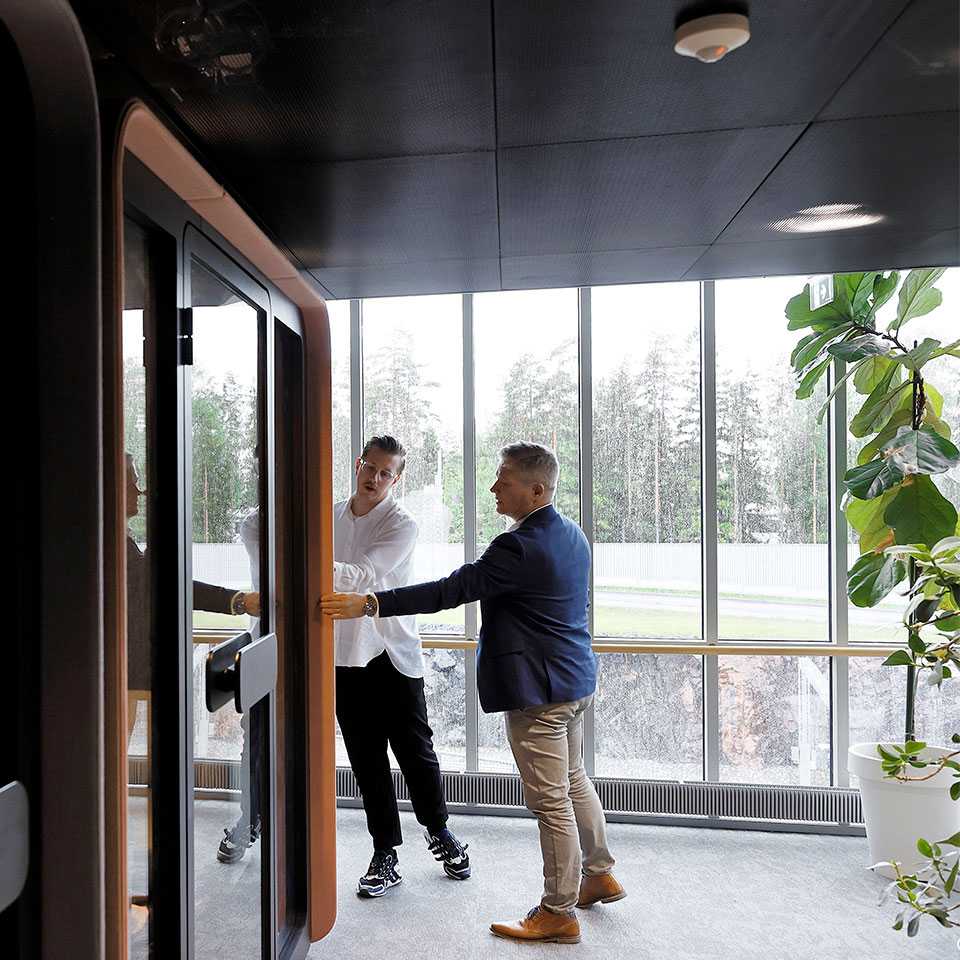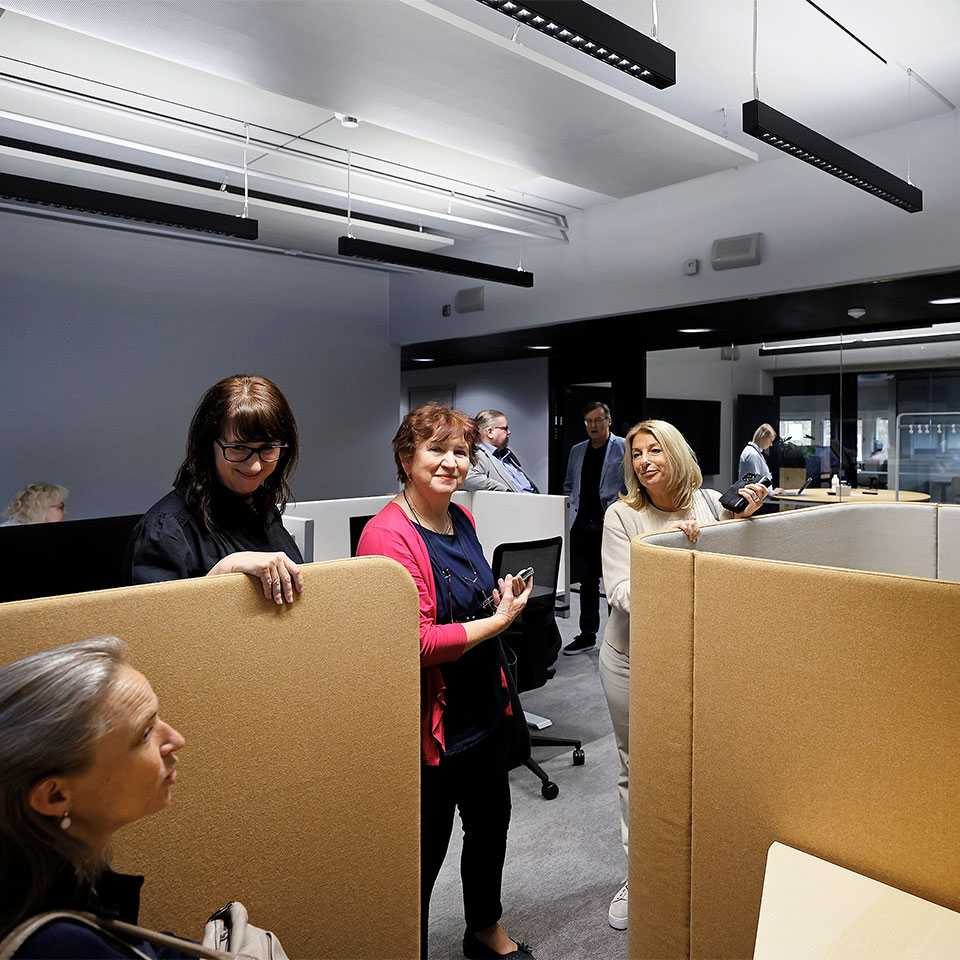 "It's awesome to meet the partners face to face after a long period of pandemic – this was needed! It's also nice to hear about the trends and the positive outlook in different markets. It is good to continue developing changed work and work environments from here together with the dealers for the benefit of customers!" summarises Jarmo Laukka, Martela's Director, International Sales.
Contact information:
Jarmo Laukka
jarmo.laukka@martela.com