Martela has been awarded a Gold rating in sustainability
EcoVadis has granted Martela a Gold rating in their recent assessment. This Gold rating was already the second in a row for Martela. Gold level was awarded as our score was higher or equal to the score of 96% of all companies rated by EcoVadis.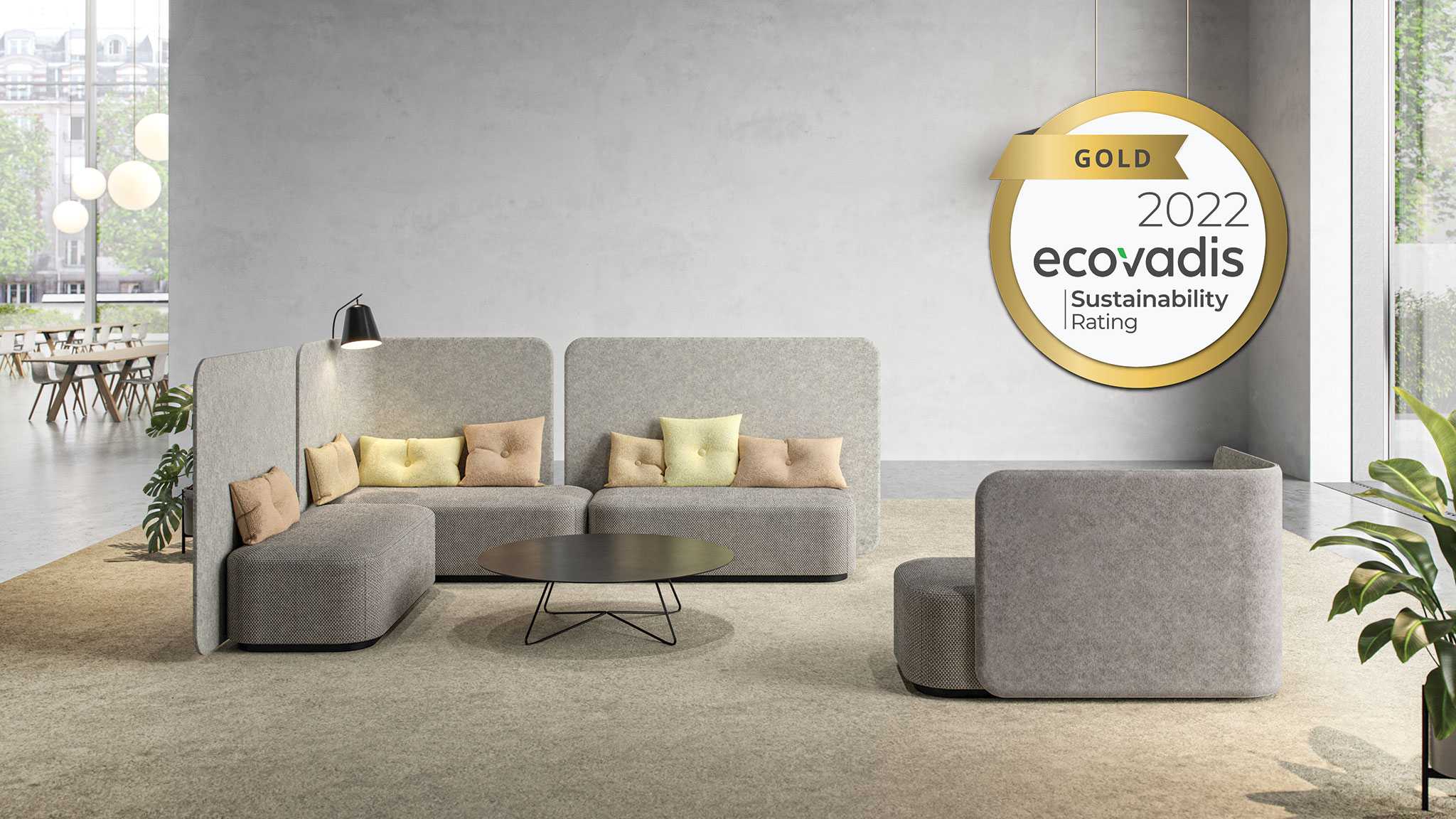 Sustainability has been part of Martela's operations throughout our history. We seek to create durable products that stand the test of time in terms of design and wear and tear. We have invested in sustainable business operations in many areas. Our entire business model is based on the workplace lifecycle thinking. Sustainability is taken into account at every stage, and the circular economy plays an important role. "I am proud that the results of the decade-long responsibility work have been assessed as worthy of the EcoVadis gold medal", says Anne-Maria Peitsalo, Director, Sustainability & Quality at Martela.
Read more on Martela's corporate responsibility!
EcoVadis is the world's largest sustainability rating agency assessing the performance of supplier companies based on customers' requests. Using innovative technology and sustainability expertise, the organization strives to engage companies and help them adopt sustainable practices. EcoVadis assessment focuses on 21 sustainability criteria that are grouped into four themes: environment, labor & human rights, ethics and sustainable procurement. EcoVadis rating criteria are based on international sustainability standards, including the Ten Principles of the UN Global Compact, the International Labour Organization (ILO) conventions and the Global Reporting Initiative (GRI) standards and the ISO 26000 standard. Founded in 2007, EcoVadis has assessed more than 90,000 companies across 200 industry categories in more than 160 countries.

The criteria for scorecards published from 1 January 2022 are as follows:
Platinum – top 1% (overall score between 75 and 100)
Gold – top 5% (overall score between 67 and 74)
Silver – top 25% (overall score between 56 and 66)
Bronze – top 50% (overall score between 47 and 55)