Almost every Finn is familiar with this chair, but only a few know it
The chair is called Kari and it is celebrating its 50th anniversary this year. The Kari 1 classic wooden chair was designed by Kari Asikainen in 1969. The versatile Kari series consists of a selection of furniture, from universal chairs and tables to lobby furniture. Kari chairs have been in production for half a century and about a million pieces have been made so far.
Thanks to its light and durable wooden structure as well as timeless design Kari chair has a small ecological footprint. For example, the production of a single Kari 1 chair generates the same amount of emissions as a 70 km car journey. The journey will take less than an hour but the chair will last for decades.
Though the chair has been named after its designer, Asikainen points out, that the manufacturer came up with the name. "I wouldn't have dared myself", he writes in his book called Tuolin takaa (Behind the chair).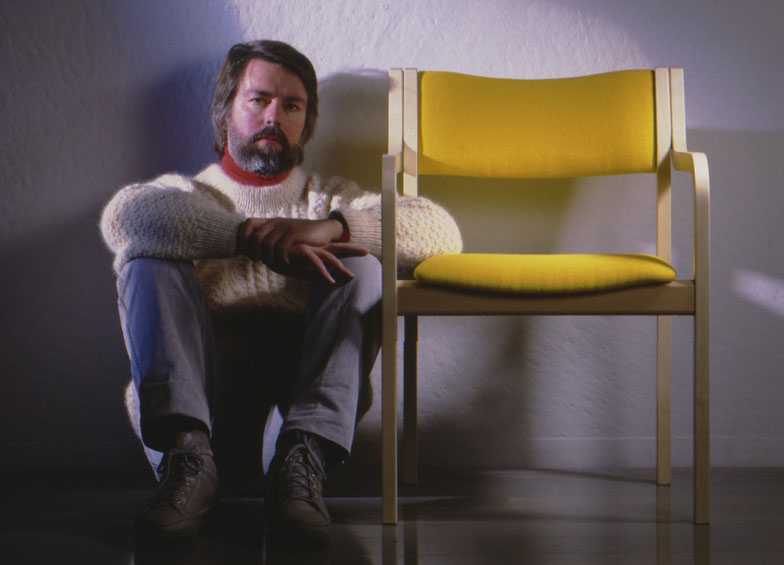 Almost every Finn has sat on a Kari chair
The stackable Kari chair with its clear design is suitable for various uses and is comfortable to sit on. Its design is rather inconspicuous and it adapts to many types of spaces, which is why architects like it. "It has never been a chair that makes headlines", says Asikainen.
Kari chairs can be found in health centre waiting areas, schools, libraries and parish meeting halls – it is probably the most common piece of furniture in Finland. The Kari 1 chair's versatile accessories, such as several seat heights, a higher base and removable seat upholstery, make it especially well-suited for welfare facilities.
The original article was published in Finnish by Helsingin Sanomat on 6 April 2019.