First impressions from Martela's new management team members
Since the summer, two new Martelians have joined the Group Management Team: Suvi-Maarit Kario, VP, HR & Sustainability, who joined the team in August, and Henri Berg, CFO, who joined the team in October. We invited them for coffee, so Henri could tell us about his first impressions and Suvi-Maarit could share her experiences from two months with her new colleague.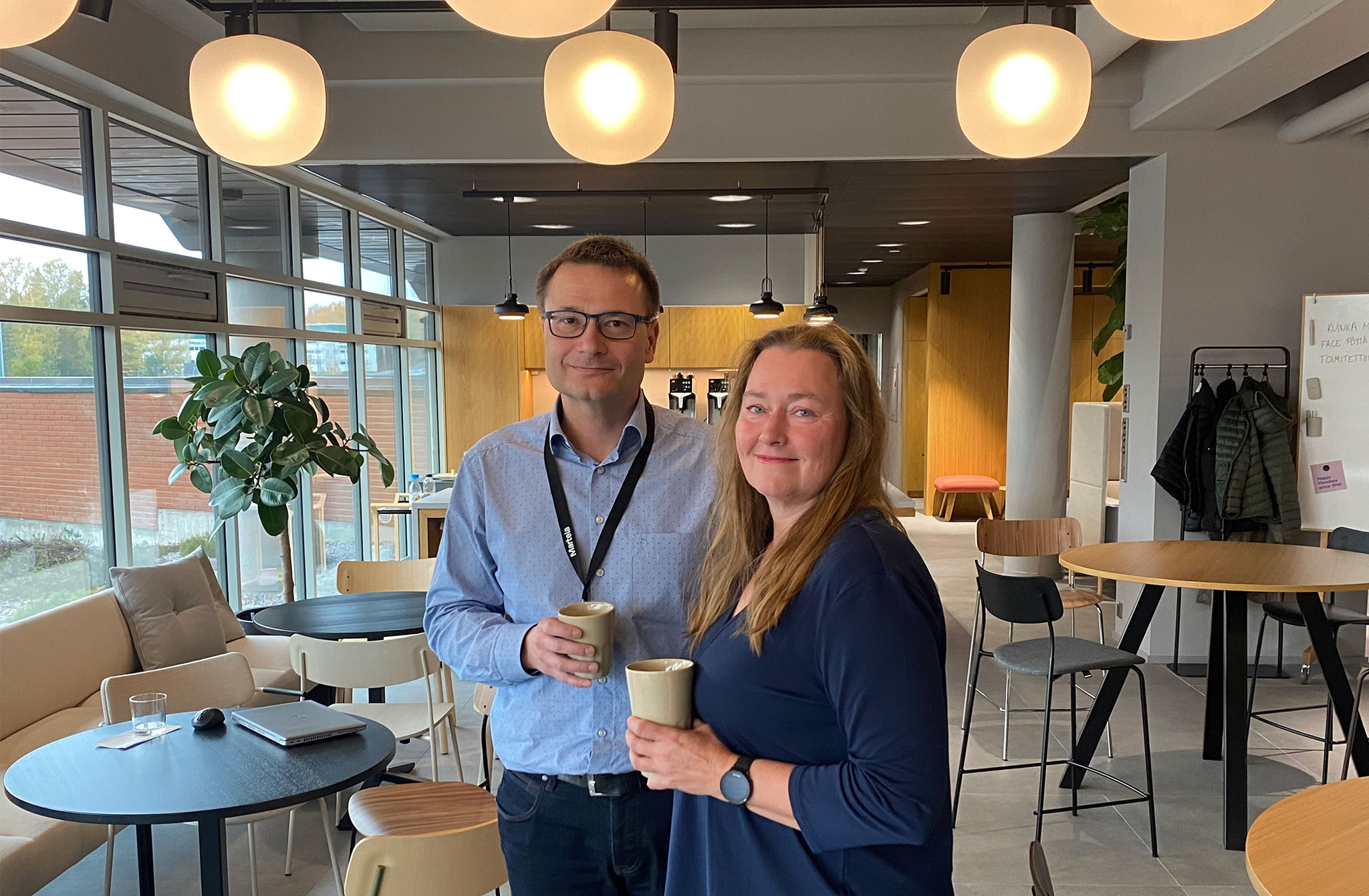 What were your expectations when you took on your new role at Martela?
Henri: It felt really great to join such a competent organisation. I knew there was a lot of know-how in the team and I was already familiar with the industry, too. Martela is a forward-looking organisation and the management team is open and innovative. Having a strong, well-known brand provides a good foundation for doing business, and it's great to have the opportunity to further develop Martela's business.
Suvi-Maarit: After two months, I can say that I've had a great time! Martela has great people and genuine team spirit. As his colleague, I can see that Henri also seems to have adapted well to the team. And my tip for Henri is try to leave room in your calendar for spontaneous encounters – they help you get to know people and find out what is going on.
What do Martela's corporate culture and the Happy Mondays ideology look like to you?
Suvi-Maarit: People are genuinely proud of Martela, its products and its work to ensure happy Mondays. I feel that my role is to help Martela's business succeed by nurturing this positive pride. I have realised that it is important to organise encounters and build a feeling of belonging in all the areas where Martela is active.
Henri: Martela has an exceptionally strong corporate culture, which is supported by its low organisational structure. It feels like we are all in the same boat and things happen quickly and in an agile way.
What things would you like to further improve?
Suvi-Maarit: At Martela, we are industry pioneers in the circular economy, but it will still offer plenty more opportunities in the future. We must create services that support the responsible growth of our customers' organisations. In addition, we must ensure that refurbished furniture becomes even more valued.
Henri: We have a fantastic Workplace as a Service model that is rapidly growing in popularity. I believe that through close cooperation with our customers, we'll be able to further develop the service and our customers will be able to reap its benefits more widely in the future. Service-based purchasing is well established in a number of industries and I believe that it will also have a major impact on workplace development.
The way we work has changed rapidly as a result of the pandemic – what do you feel are Martela's strengths in supporting this new way of working?
Suvi-Maarit: Our absolute strength is our broad portfolio of products and services. It allows us to support our customers, from surveying their needs to furniture recycling, throughout the life cycle of the workplace.
Henri: As part of the service model, I would highlight the potential of the home office, for example. As work is performed in multiple locations, good ergonomics at home is becoming increasingly important.
What helps you relax and shift your thoughts away from work?
Suvi-Maarit: Water is a really important element for me – it helps me relax. I enjoy boating, sailing and swimming and my newest hobby is windsurfing. When the season is over, I hope we get snow early so I can go skiing!
Henri: It's important for me to find time for physical and outdoor activities. Elli, my toller, usually makes sure I find the time for these.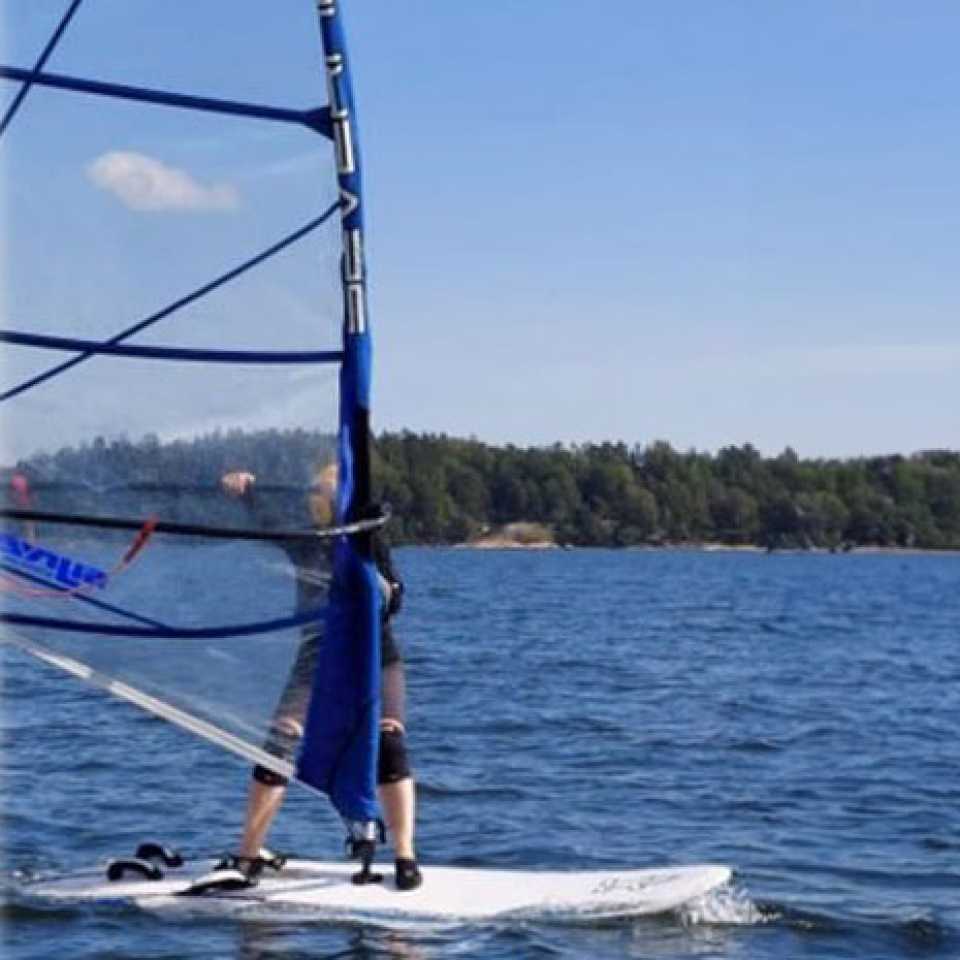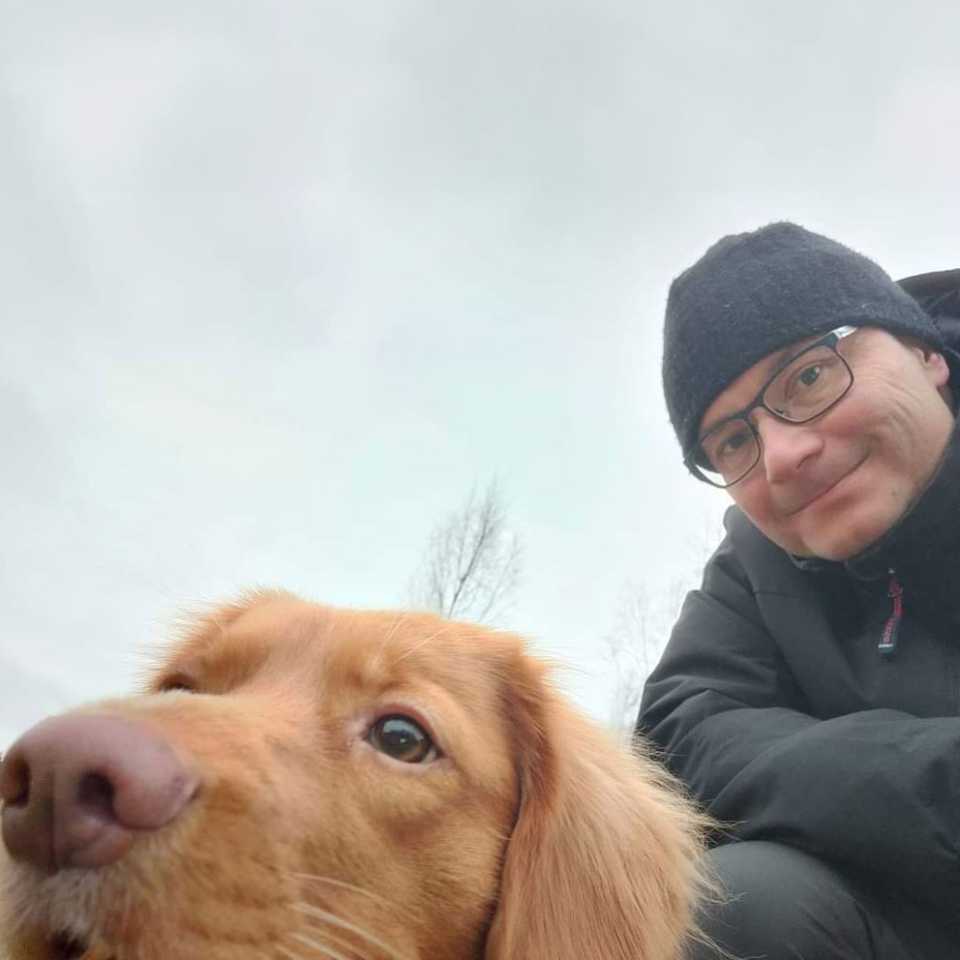 Thank you, Suvi-Maarit and Henri, for the pleasant coffee break! Great to have you on board!