The decision makers ranked Martela number one for the eight consecutive year
Taloustutkimus research commissions annually the Työelämän Päättäjät survey, which interviews decision-makers in various industries. The research was carried out as an internet panel between October 5 and 31, 2022, and office furniture suppliers were evaluated by 518 people.
Among the 12 evaluated office furniture manufacturers, Martela achieved first place in the overall rating for the eighth consecutive year!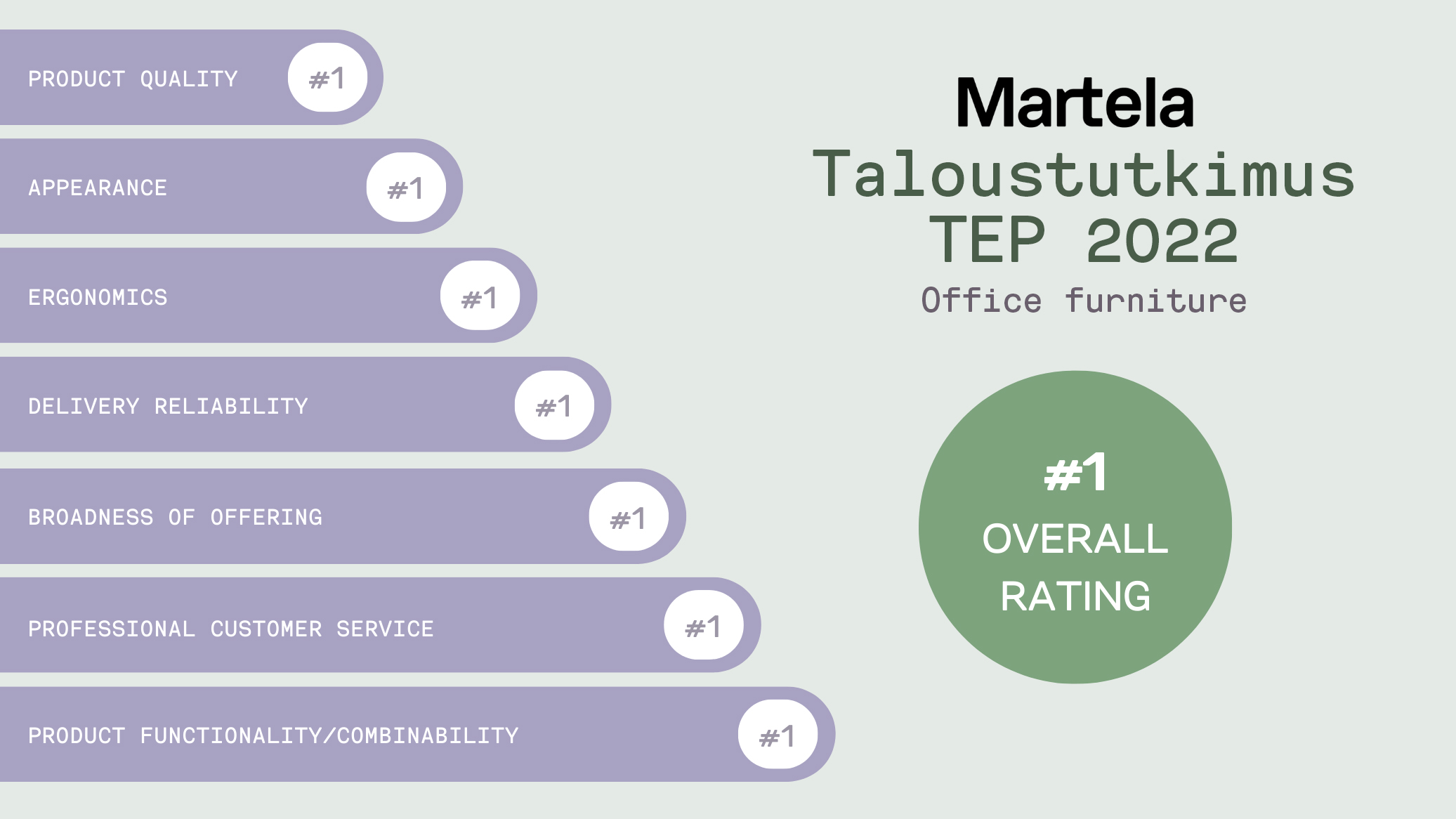 The survey asked separately for grades in eleven different areas. Of these, Martela collected no fewer than seven first places. The products' quality, appearance, ergonomics, functionality/combinability of the products, comprehensiveness of the overall offering, reliability of delivery and professional customer service were rated as the best in the industry.
"We are happy to receive the positive feedback about our work. Work is changing quickly and we are constantly developing our operations in order to best support our customer organisations in the change," says Ville Taipale, CEO of Martela.